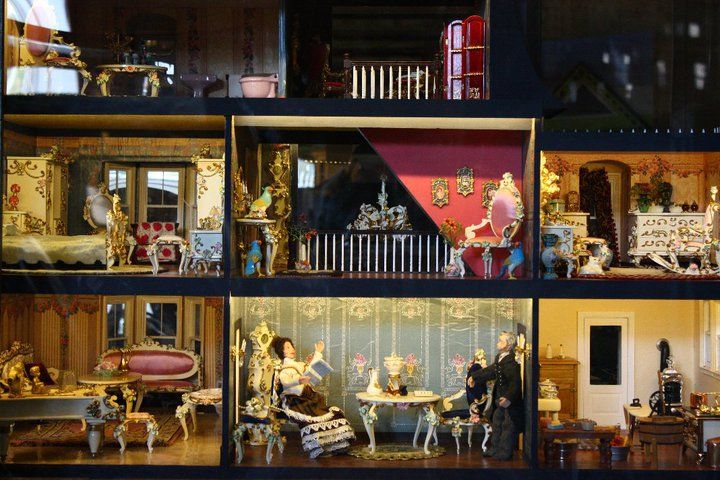 The
Great American Dollhouse Museum
in Danville, KY is a destination spot for anyone who loves vintage dollhouses and United States history. The uniqueness about this museum is that it takes museum goers on a journey through a timeline of U.S. history, through the periods of Native Americans, Colonial, Old West, Southwest, Victorian eras and ending all the way through the 20th century. As you walk through the museum, you are more interconnected with the dollhouses and the rooms than you might expect.
Location: 344 Swope Drive, Danville, KY 40422 Contact: 859-236-1883
It is open Tuesday-Saturday 11am-5pm; closed on Sundays and Mondays. Admission is $7.50 for adults, $6.60 for seniors, $5.00 for children (4-12) and children under 4 are free!
There is also a Miniatures Store located at the museum which houses all of your needs for fitting your dollhouse to its best. If you're looking for a more unique place to visit with your family, especially if you have doll lovers with you, head to this historic place!
Erin
courtesy of
LouisvilleFamilyFun.net
Photo courtesy of The Great American Dollhouse Museum, Facebook