KentuckyFamilyFun.net is your spot for unique and affordable options for family fun around the great state of Kentucky.
Staff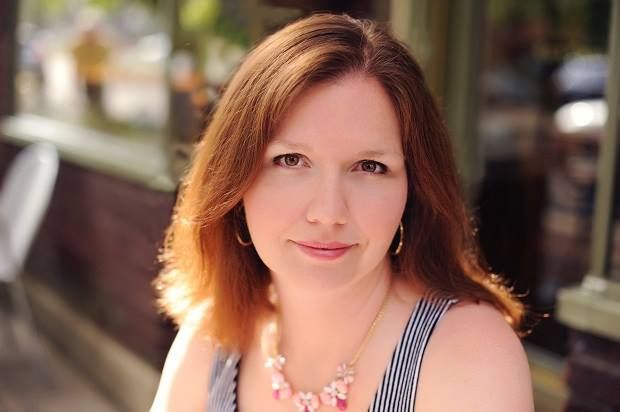 Stephanie White (Co-founder, Owner & Lead Fun-Finder) is the mom to two wonderful kids and was featured on Huffington Post. She is the co-host of "Fortyish," a podcast and has a regular feature with WLKY called "Forecast for Fun" with Matt Milosevich. Stephanie was a 2014 Louisville Business First "Forty Under 40" Honoree and holds a B.S. in Mathematics from Wake Forest University and Master's Degree in Public Affairs from the University of Texas at Dallas. Stephanie enjoys charitable work and has assisted Big Brothers Big Sisters and Ronald McDonald House of Kentuckiana with event fundraising. She's always exploring with her kids and taking too many pictures (and sharing said pictures on various social networking sites). Stephanie loves to cook with her kids and play soccer. To relax, there are few things that she enjoys more than a good latte and watching sports!
Previously, Stephanie worked as
an account manager for
Guthrie/Mayes Public Relations
in Louisville and
served as community engagement director for Big Brother Big Sisters of Kentuckiana and was the managing editor of
WHiGL
, a bi-weekly publication in Louisville.
Stephanie has written for Associated Content and has been featured in issues of Today's Family Magazine. She spent 2.5 years on the radio on Lite

106.9

every Friday morning dishing about the latest happenings in Louisville and has made many television appearances.

Stephanie is a member of GLOW (Greater Louisville Outstanding Women), has been featured on Louisville.com, WHAS11 News, Great Day Live, Dining Discoveries &More , Live from 725, The Rusty Satellite Show, StyleBlueprint Louisville, WDRB and on Wave 3. In 2013 and 2014, articles by Stephanie were published in the official visitor's guide (pages 22&23) for Louisville and the Courier-Journal summer travel insert. Her recommendations were the focal point for a travel article in Ladies Home Journal, March 2013 (see below). And, she does sleep.


KentuckyFamilyFun.net is owned by Louisville Family Fun LLC
Privacy Policy:
We adhere to strict standards to protect your privacy. Any information louisvillefamilyfun.net collects is only done on a voluntary basis from users. We do not sell your email address, name, or any personal information submitted to our Web site. Subscribers to our feed have an opt-out option. We do not collect information from minors.
Any information which we have gathered in the form of statistics may be used for marketing purposes. The information does not reveal email addresses, names, phone numbers, or other personally identifying information. We believe strongly in protecting your privacy. We may ask for louisvillefamilyfun.net users to participate in surveys, but any information gathered there will strictly be on a voluntary, opt-in basis.
Our advertising partners may collect IP addresses or information through cookies. Louisvillefamilyfun.net is not responsible for the means by which third-party advertisers collect data.
Clicking on any advertisement takes the user to a third-party Web site that is not controlled by louisvillefamilyfun.net. We strive to only provide links to legitimate businesses, but users are responsible for any outcomes when visiting third-party Web sites.