4 Fantastic Food Spots for Families in Bowling Green
This is an open-air, family friendly joint with everything you would want on an all-American menu with many items served up…………..in dog bowls. You can sit inside for a loud, sports-bar, buzzing atmosphere or hang outside on the patio/open air section for something a little more calm – there are still TVs so you can peak at the latest scores. Also, this place was pretty darn affordable for a dinner out. The kids meals were $3.99 and included a drink and combined with my salad and tea, our total was around $20. Not bad at all. My southern fried chicken salad was fresh & tasty and the kids gobbled their chicken and pizza. We left with bellies full and a good laugh at our first dog-bowl-eatery experience.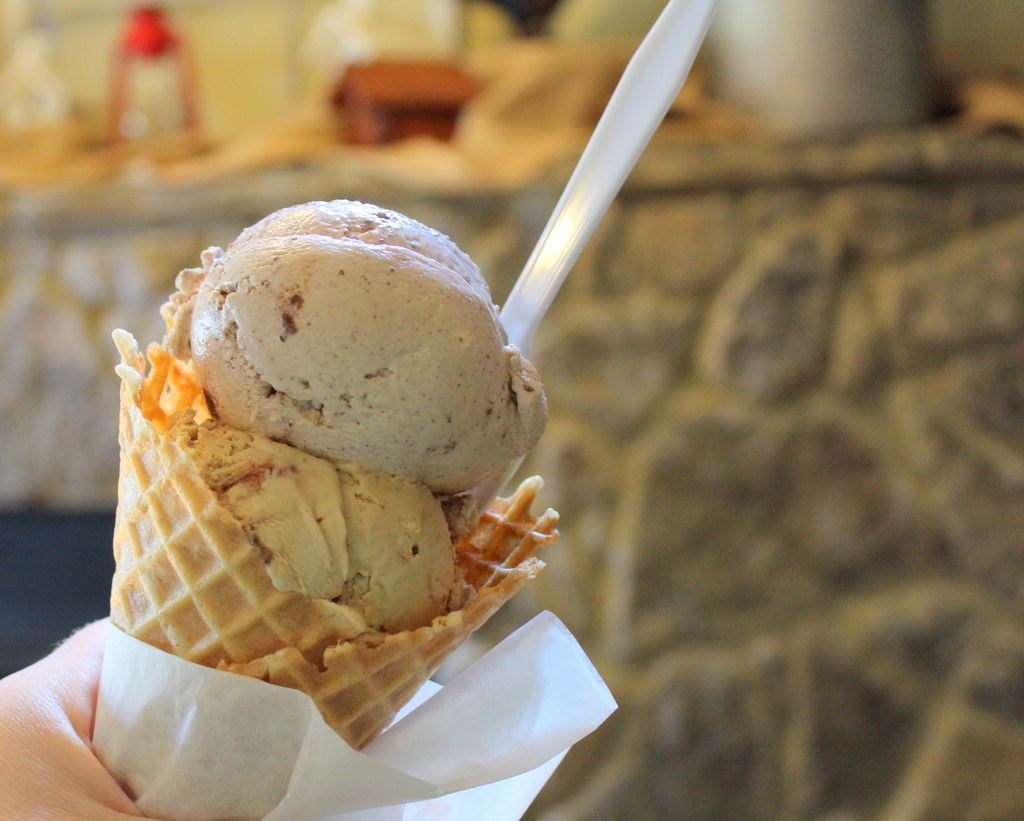 This place was our favorite during our trip to Bowling Green. The lunch items were made fresh to order so there's a little wait but not a problem when you are at such a quaint gem of a spot. For lunch, I had a "pick 2" combo with a half turkey sandwich and potato salad. The potato salad had a tasty sour cream twist, I'd definitely get it again and my sandwich was wonderfully topped with fresh veggies. My daughter had a corn dog- which looked freshly made, not from frozen and my son had a grilled hotdog. We all shared their sides of fries – which were seasoned and super crispy on the outside. YUM!
Of course, after playing outside, we came back in for ice cream. The staff serves up samples with a smile and offers lots of great sundae suggestions. We couldn't resist the smell of the homemade waffle cones though, and opted for scoops. My daughter had "Wow Now Brownie Cow" which was basically chocolate with chocolate this and some more chocolate that. I had the peanut butter & chocolate with a vanilla brownie scoop (my favorite) and my son had cookies & cream and chocolate chip. We savored every bite. This ice cream was perfection – it was light, creamy and the flavors were just right – not too bold and sweet – perfect. I want more. Now.
Touring the small center square of Bowling Green, I saw a sign pointing down a cute brick alley that said "The Pie Queen." I could not let that go unexplored. I mean….if there is a Queen of pies in Bowling Green, I had to meet her. Meet her, I did not………BUT………..I did sample her delicious pies in her adorable cafe and we are so glad we followed that arrow! With an eclectic interior and a spacious outside patio, this is a perfect spot for a treat. They had cream sandwiches, cookies smooshed with peanut butter cream, beverages and of course, PIE. We had a small German chocolate pie that was sinful – but not too sinful because we split it. And, two of the sandwich-type treats: a brown sugar cookie with cream & chocolate chips and a shortbread cookie with peanut butter cream& chocolate drizzle. Go!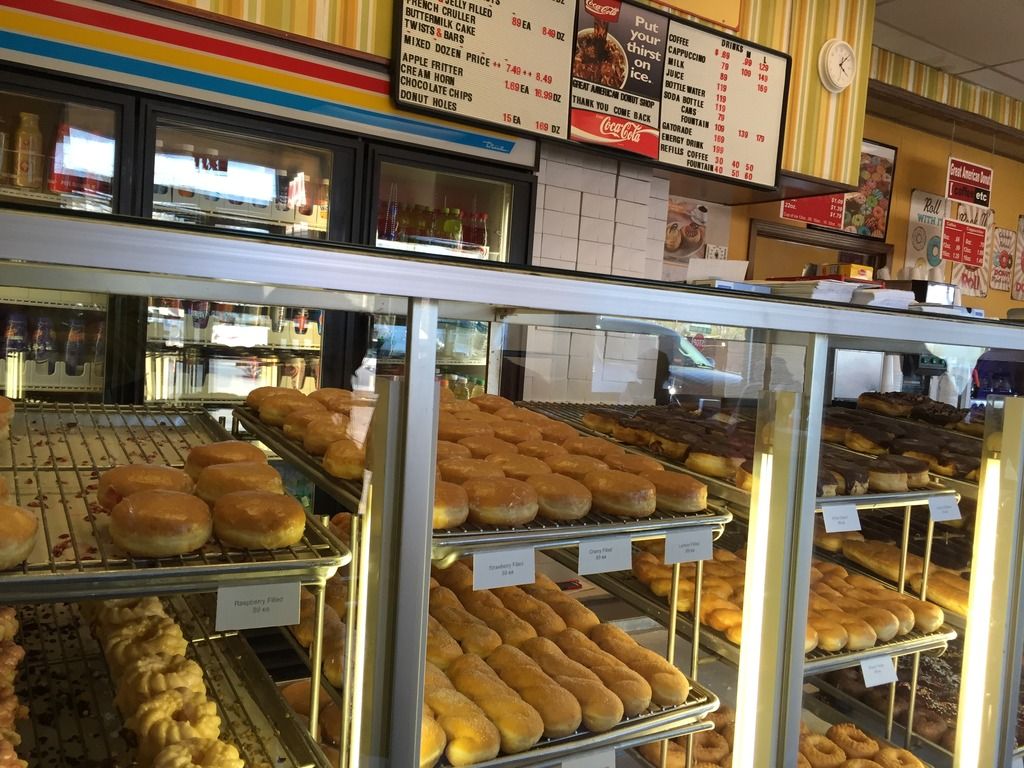 Great American Donut Shop
I don't go anywhere without looking up the local donut shop. There's a time and place for chain donut treats but when visiting a new place, find THE local donut shop. And, when you find it at 3pm on a Monday and the parking lot is FULL. I repeat, 3pm on a Monday. YOU FOUND THE RIGHT SPOT. And, they don't have a website because……I repeat, 3pm on a Monday = full parking lot. Here's the address: 901 US-31 BYP, Bowling Green, KY 42101. There was a lady zipping around behind the counter, you know the type that has all combinations of donuts and prices calculated in her head with the tax included – like a donut math wizard – that was her. We snagged 6 donuts for under $5 for our trip home in the car. We ate them before we got to the highway. They were light, modestly iced. YUM.
Stephanie