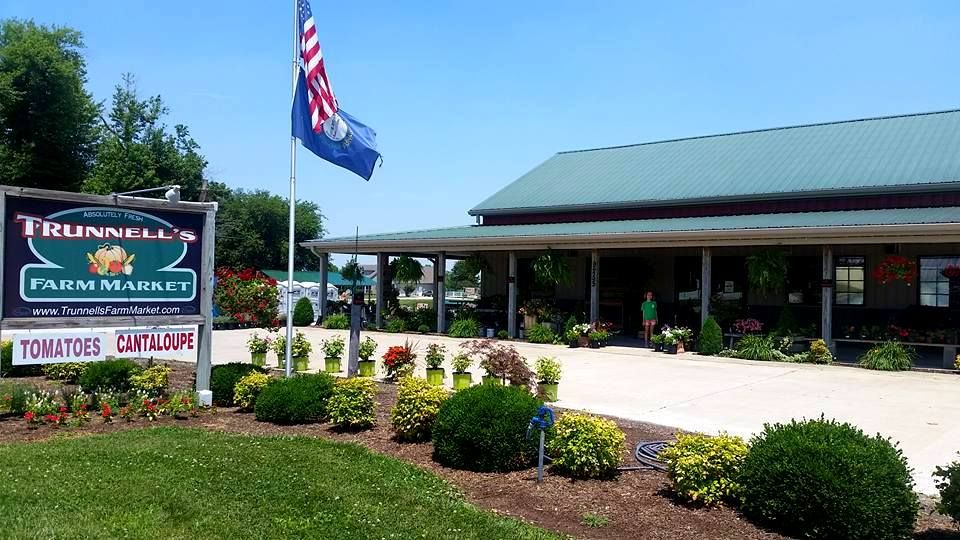 Near Owensboro, you can find
Trunnell's Family Fun Acre
and spend hours having fun this fall and enjoying delicious food. We visited this summer and from what I can tell, it is definitely a destination to put on your trip list for the fall. This family-run farm looks like a quaint farm market from the road but just over the hill behind their store lies a field of fun - seriously.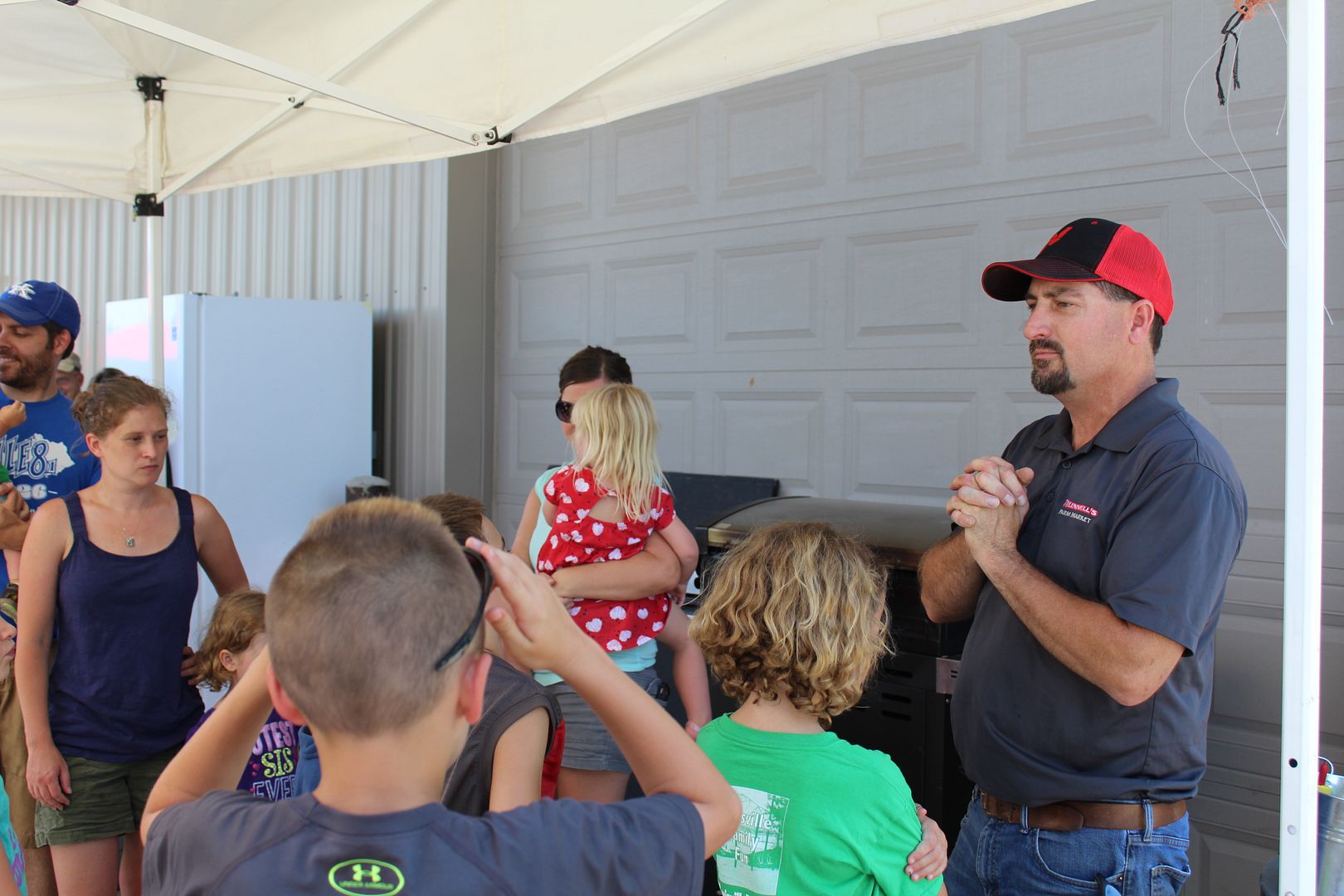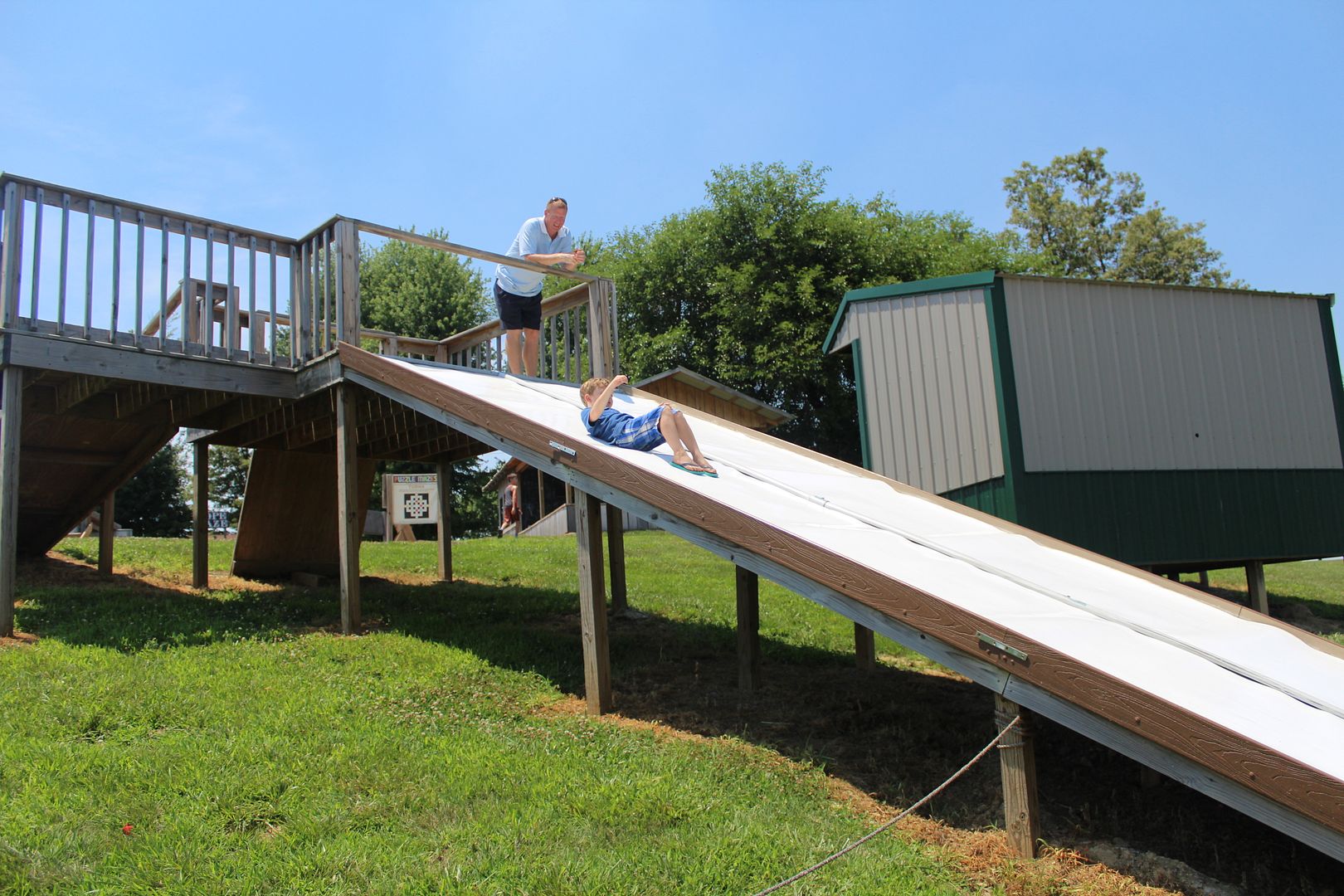 There is an
admission fee
for the family fun acre (prices vary based on when you go, age etc) but you should get them online because you can save some money. Every fall, they have a corn maze (and mini corn maze), hay rides, pumpkin patch, a hay bale jump, the korny korn crib and bonfire pits. These attractions are in addition to their jumping pillow, animal interactions, giant slide, tractor tricycles and more. They have gem mining too! There's tons to do.
Their calendar is packed with
special events
each weekend. I have my eye on October 15th when they are playing
It's the Great Pumpkin, Charlie Brown
at dusk on the farm
.
They also have a fantastic farm market and FRESH FUDGE in so many different flavors. You will be able to find something to eat there and treats to take home, the place was packed with really high quality items.
Here's what our writers had to say about Trunnell's:
The pit with the slide. In the fall is filled with corn and kids can slide into it and play. The rock mining was also a lot of fun! ~Lauren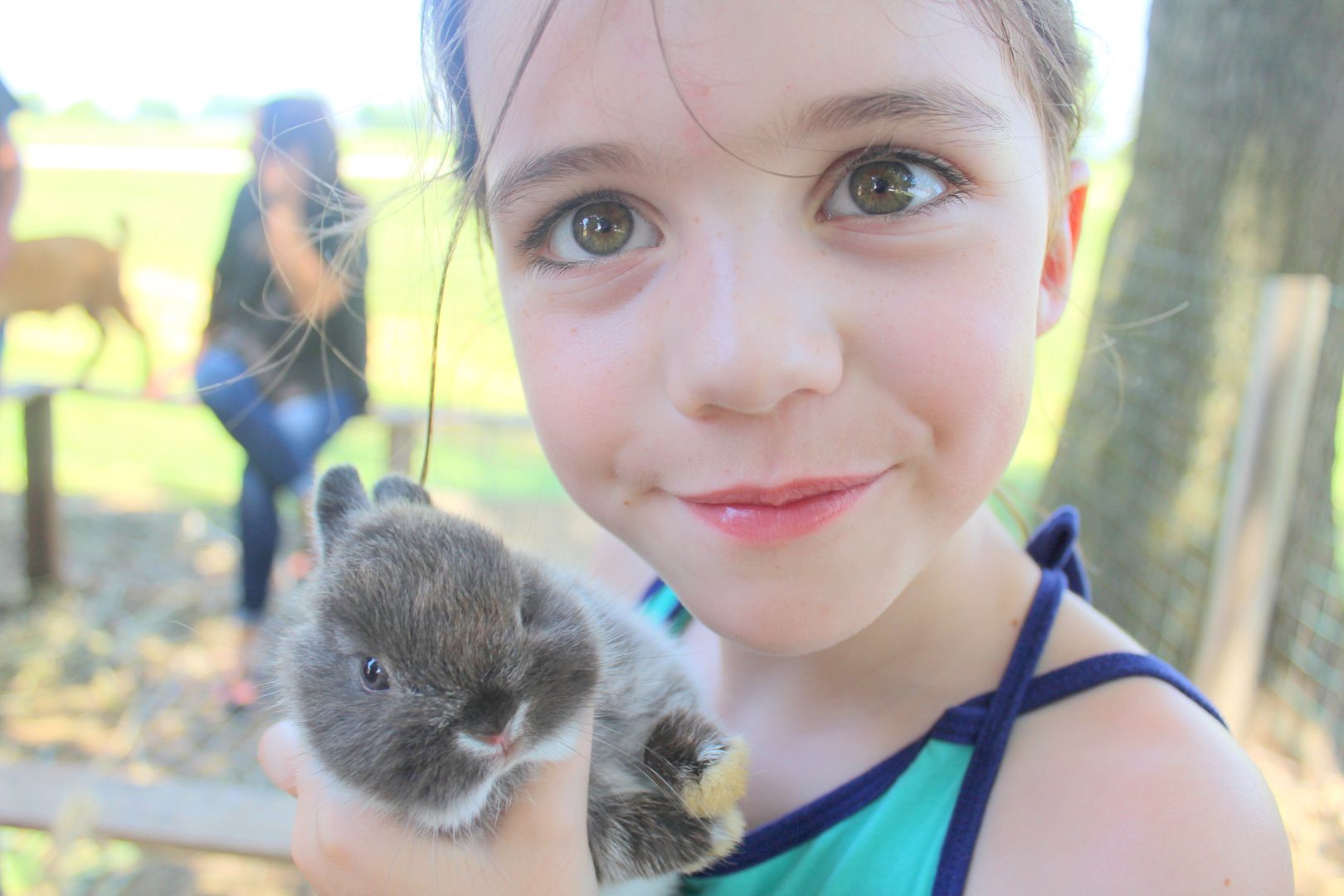 We loved this farm and can't say enough about how much fun we had. My youngest really liked feeding the pig and cow. My oldest enjoyed jumping on the jump pillow and riding the pedal tractors. My youngest (5 years old) tried the tractors but had a difficult time being successful because his legs weren't quite long enough. The mining activity was neat and they enjoyed looking at the identification sheet to match up what they had. And of course we stopped at the market on the way home and got some tomatoes, peaches, and bbq sauce. I would drive back just for the peaches, yum! I liked that you could sample some of the items as well. We had a great time and plan to go back. ~Kelly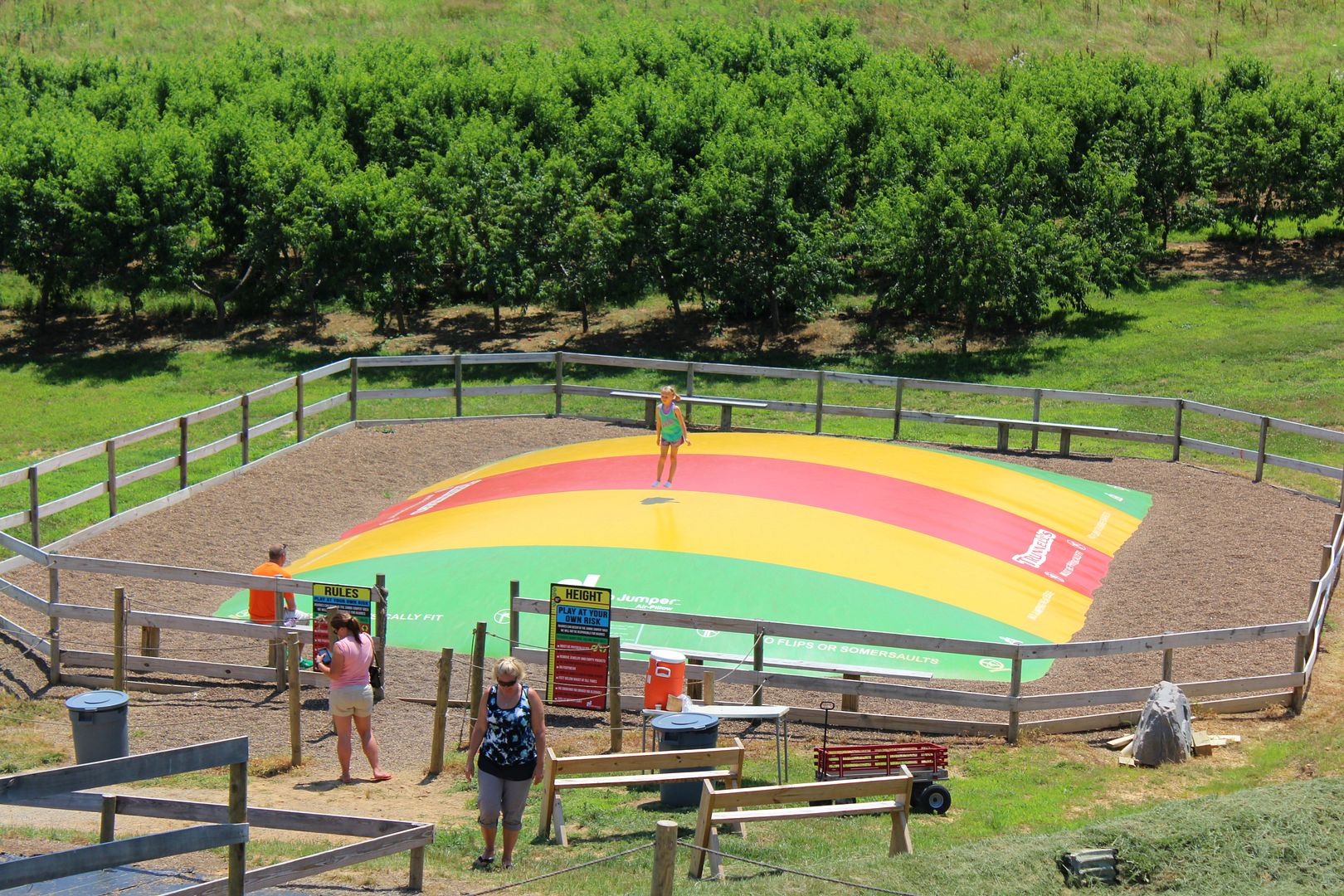 My kids said "I liked the mining because I got to bring home all my gems!! The tractors were too hard for me, but daddy helped so I could make it around. My favorite part was that big giant pillow in the ground! And, I
liked feeding the animals with baby bottles.

"and "the petting farm with the babies was cool" We have already looked into returning for their fall events, which looks to be pretty awesome! I believe our pumpkins are going to come from Trunnel's this year! ~Karen
We loved Trunnels! My kids loved feeding the animals - especially the pig! The big pillow was awesome and I can see us going back for another jumping session. I really liked how many things the farm had for kiddos to do - big tractor tricycles, the sand bag where the kids mined for gems, the petting area, and the big slide - just to name a few - making it fun for my five year old AND my almost ten year old. The folks were really friendly and I can't wait to go back for their Peanut's "Great Pumpkin" theme in October! ~Dana
We had a great time at Tunnels! My girls loved the petting zoo and being able to feed the animals with the baby bottle. They also enjoyed mining for gems. My 5 year old loved the giant slide! ~Kimberly