10 reasons to visit Wolf Creek National Fish Hatchery
Wolf Creek National Fish Hatchery is an educational experience for all ages. Located within minutes of Lake Cumberland State Resort Park, the Fish Hatchery was built in 1975 to produces over 1,000,000 rainbow, brown, and brook trout. The Hatchery stock into over 120 different public fishing waters in the state.
Here's why it's totally worth a visit:
1. The Fish Hatchery is FREE to all, and open 365 days a year.
2. They have an amazing visitors/environmental education center, they have ongoing educational tours every hour……it's open 8am-4pm.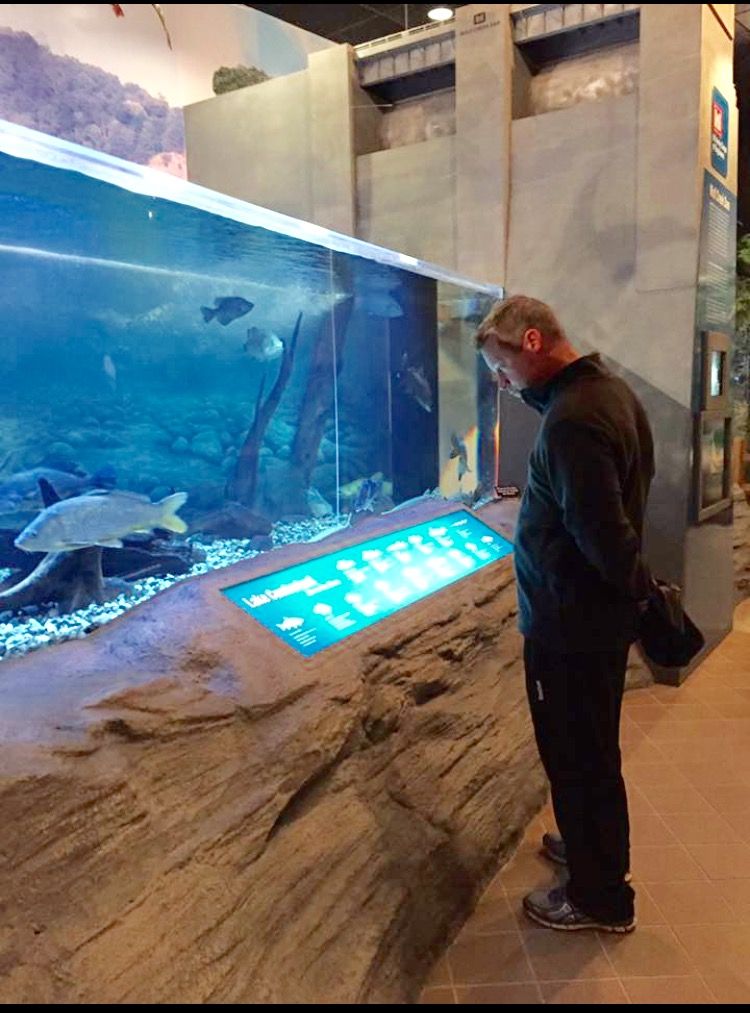 3. The Fish Hatchery has "Nature Hour" – a program featuring scheduled educational themes throughout the year, and again it's also FREE to all. Check the times so you are plan to be there for this special offering.
4. Attend fly fishing clinics the 2nd Saturday of each month, again this class is completely FREE. You do need a reservation for the clinic, clinic on link for more information: Fly Fishing
5. Amazing views of the the Cumberland Dam and at the base of the Dam there is an area where you are able to fish for trout on-site.
6. You can walk through the indoor/outdoor hatchery to see the process step by step. The fish start as a small egg and grow large enough to be released into the Ky waters. They have fish food to feed the trout, it is so cool to see how many trout come to the surface to eat.
7. Want to stay the weekend? The Kendall Campground is perfect and open from late March to late November.
8. Don't forget to visit Lake Cumberland State Park, located about 10 minuets from the Hatchery. They have an delicious restaurant with a dinner buffet daily.
9. If you want to stay overnight at Lake Cumberland State Park, they have all the comforts of home. With clean and comfortable rooms with amazing views of the lake and an indoor pool with hot tub. The rates are really affordable. Reservations link: Lake Cumberland Lodge accommodations
10. The area has many nature trails for all the nature lovers and explorer. For those that just want to take in a breath of fresh air, it's really relaxing.
My family and I had a wonderful time, so much we returned the next year with my parents so we could share this experience with them.
Kelly