A Day Trip to Owensboro, Kentucky
Take a day trip to Owensboro with kids, family fun!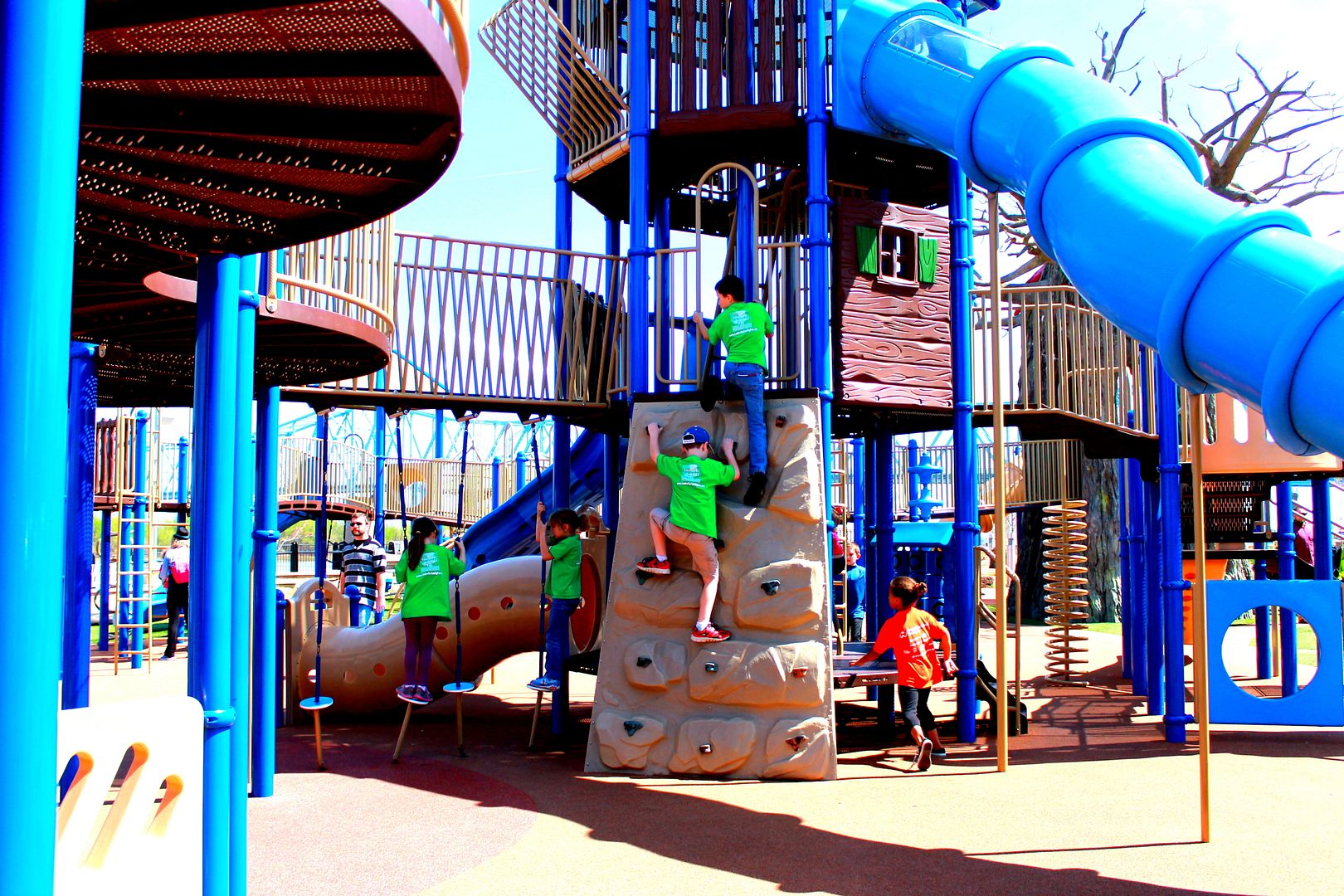 Owensboro has a lot to offer families and kids! We found a ton of free and inexpensive fun for everyone for a day trip to Owensboro.
There's a Hampton Inn and Holiday Inn on either side of the modern looking convention center – great location for an overnight stay.

Free Trolley rides around downtown for hopping on and off!

Cute shops downtown- boutiques, antiques – something for everyone.
Owensboro Museum of Science and History
Affordable and they allow you to come and go as long as you have your ticket stub for the day

Free downtown on street parking 

A tad of an old place that needs some TLC- not everything works.

Good for younger kids – the upstairs play area is nice!

Lots of state history for elementary to middle school aged kids that are learning that topic in school
Jumping water fountains all over

VERY clean and well-maintained – close to downtown for easy access

Huge/unique playground for all ages 

Restrooms were clean 

Stocked
Snack bar

Lots of tables in the playground and surrounding park 

Splash pad open during warmer months
We drove into the commercial and residential area searching for this tree!

It's not as impressive as it seemed online so, save your time. Cool idea but didn't have much of an impact or leave an impression.
Walk up burger joint with small selection of ice cream but delicious shakes

Recommend fried apple slices with vanilla ice cream

Great location for stopping on your way out of town (depending on your direction, of course)
AWESOME park!!!! Not just any park, it's a destination – really.

Multiple playgrounds, covered picnic spots, disc golf, fishing, fields and more.

Pioneer Village and hiking trail were our favorite – we spent significant time there

Bathrooms near the pioneer village for convenience

Cool suspension bridge and covered bridge on the walking trail
Other things to note about Owensboro:
We noticed a couple of orchards for fruit picking during the season

Walk-up pizza placer called Fetta by playground – easy lunch spot

Many of the area hotels have pools – kids love hotels with pools! 

Camping, RV, cottage, and motel room rentals at Diamond Lake Resort – theater, go-karts, bumper boats, pedal boats, mini golf, disc golf, fishing, pizza and ice cream parlor, grill, grocery and laundry on site.

The city also has a tennis complex, ice center and a skate park and lots of festivals and shows throughout the year

Trunnell's Farm Market & Farm Experience is also great to visit while you are there. Depending on the season, they have a lot of different activities and produce available.