Airheads 30th Birthday Bash!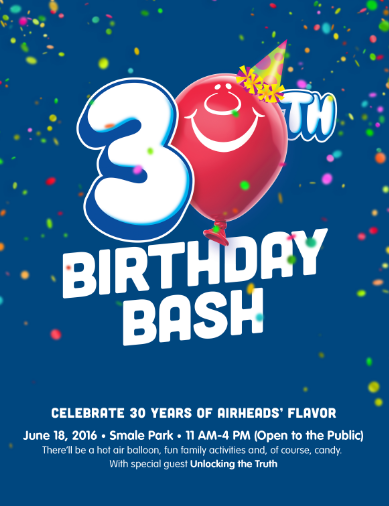 Did you know that Airheads is headquartered in Kentucky? SWEET! Literally!
Everyone is invited to their 30th Birthday Bash on June 18th at Smale Park from 11am-4pm. Airheads is throwing the ultimate birthday party to celebrate the past 30 years and the wonderful community who've helped make it all possible.
This event will be filled with food, live music from notable artists, fun activities for all ages and of course candy!
Click here to RSVP on Facebook and tell your friends!