Big Bone Lick Discovery Day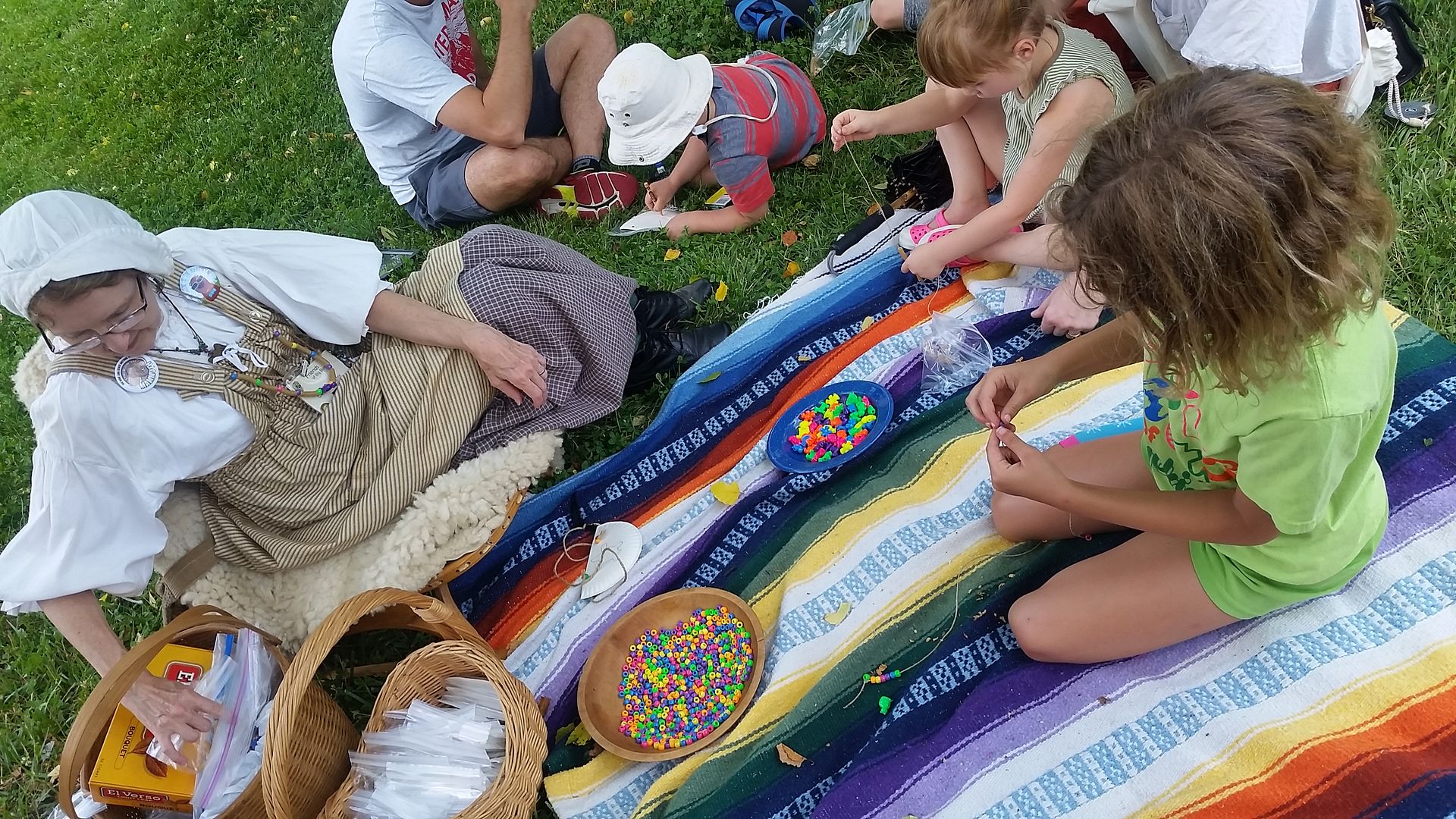 My kids and I went to Big Bone Lick State Park for their Discovery Day in June, and the next (and last) Discovery Day is July 15th. The free event is from 11am to 3pm. We arrived around 1pm, and there was still a lot going on, and no one was out of supplies. Many of the state park sites have events throughout the year and so many are also free. Be sure to explore the events page for Kentucky State Parks so you don't miss out.
There were a few tents set up with volunteers discussing historical times and activities. This state park is an historic site so it's always great to combine learning with family fun. My kids made necklaces, threw an atlatl (spear-thrower), and even made fire with flint.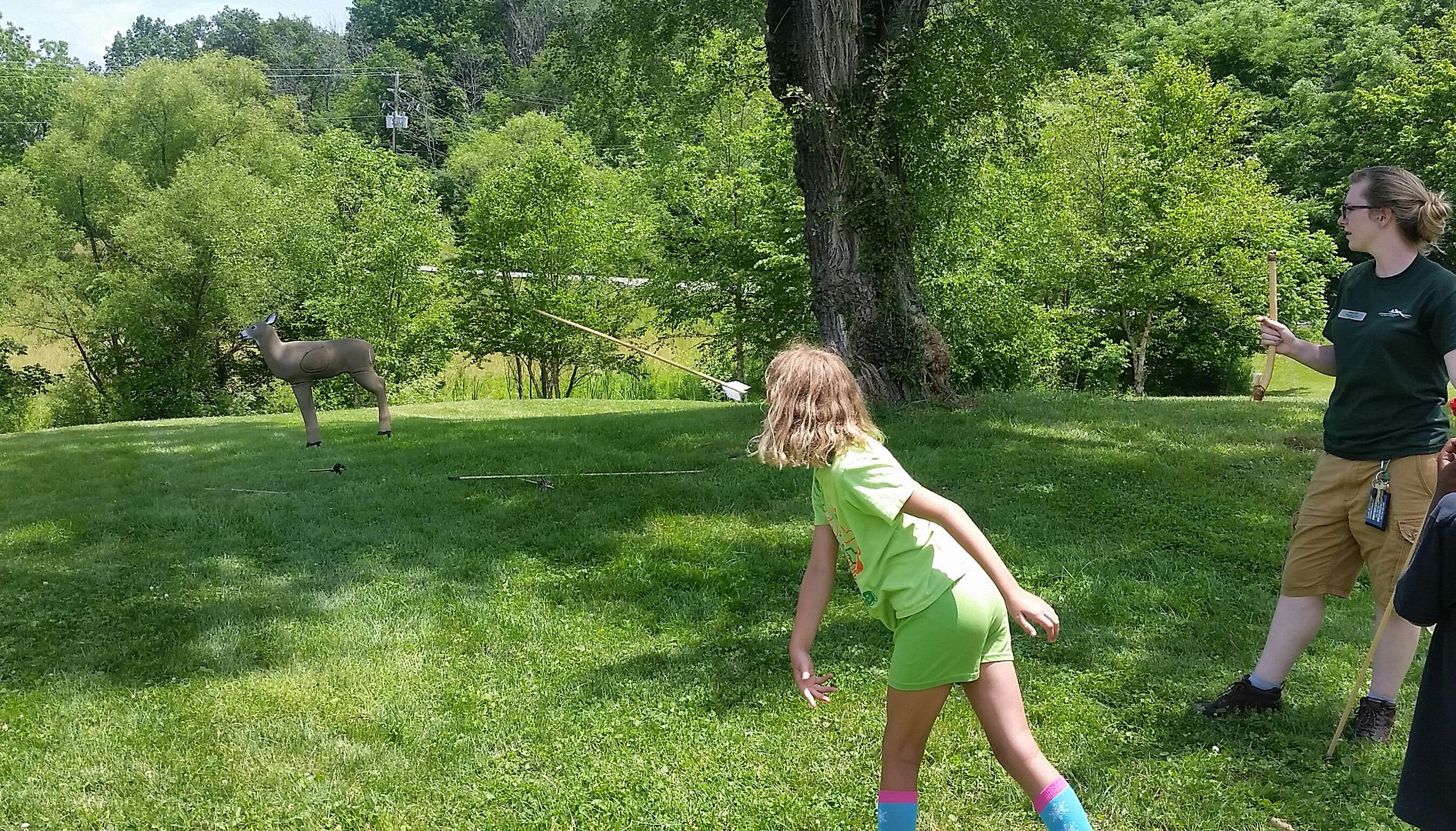 There were a couple of tables inside the museum with activities that cost a few dollars, but my kids were easily turned away with more interesting things to look at so we did not do those activities. And, as Dana mentioned in her review of the park, the gift shop is very reasonable, and sells ice cream so be sure to check that out!
After going through all of the activities and events of the day, we went by to look at the bison herd, played at the playground, and headed home.
The gift shop is open until 4pm, and the playground is open later than that if you want to make a longer day of it. There are many spots to picnic, so pack a lunch to keep the day free except for gas to get there!
~Caryn