Cinemark Community Day – FREE Movies

August 20, 2016 from 9AM – 1PM
This event will feature family-friendly movies for FREE along with discounted concession offerings!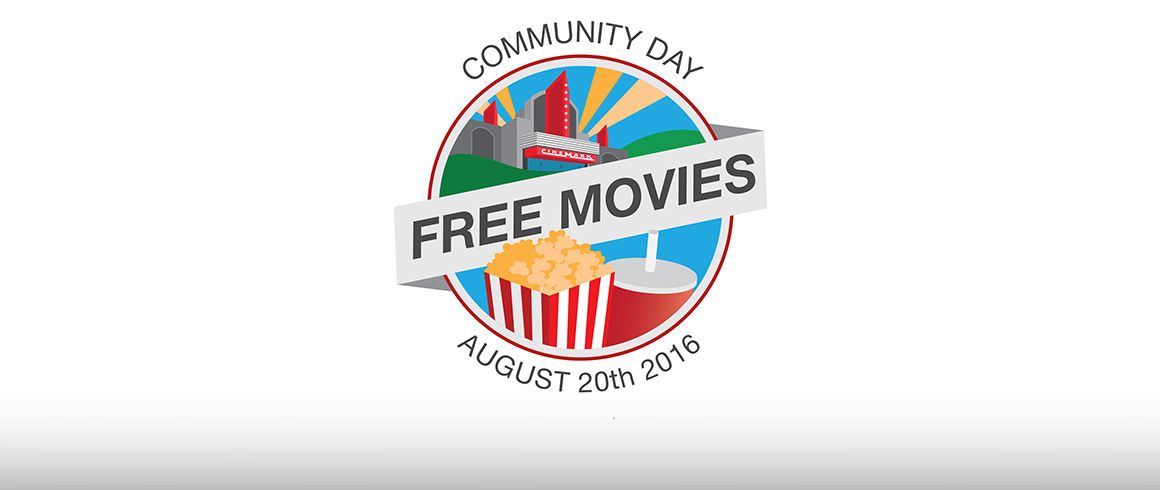 It is a fundraiser for WE.org
More details:
FREE family movies at all Cinemark locations from 9:00 am to 1:00 pm
Movie selection at each theatre may include the following
family-friendly films: Kung Fu Panda 3, Home, How to Train Your Dragon
2, Madagascar 3, and Shrek.
Discounted concession items including: $2 small popcorn, $2 16 oz.
soft drinks, and all packaged candy varieties for $2 (While supplies
last)
Showtimes and movie selection will be available to view online
at cinemark.com starting August 15th. Complimentary tickets for the
select DreamWorks movies, at each theatre, will be available at the
theatre box office only. Community Day showtime tickets will be
available at each theatre's box office starting at 8:30AM on August
20th.*
Find a Cinemark Theatre location near you: cinemark.com
*Free tickets to select DreamWorks movies will
be available at the Cinemark box office starting at 8:30AM on August 20,
2016. No advance tickets available at box office or online. Check your
theatres available showtimes at cinemark.com (Showtimes and movie
sections may vary per location. Exact showtimes to be determined.
Participating theatres only. Limited seating. Seating availability is
first come, first serve, per showtime. No rainchecks).