Summer Field Trip to Frankfort!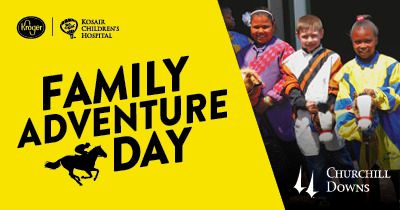 Family Adventure
Day at Churchill Downs
Presented by Kroger
June 21.
Advance tickets just $8
At this point of summer vacation, there are some of us (namely me) that are starting to twitch a little thinking about the fact that we still have so much of summer break left. At my house we have done every craft project that I can tolerate and done some reading and math work, it is time for a field trip!
Keep in mind that you don't have to break the bank on these sorts of trips, the hope is that you will get some smiles, giggles and learning along the way!
The Salato Wildlife Education Center is a great place for learning and fun with your family. The exhibits are set up in such a way that you feel as if you are in the animal's natural habit. In addition to the wildlife there are hiking trails and stocked lakes for fishing. Just a side note, if you have been to the center before and are used to the admission being free that has changed. It certainly isn't cost prohibitive, but just be aware that adults are $4, kids 5 and up are $2 and kids 5 and under are free.
If you wait just a few weeks to take your trip, pack your swimsuits and head to the brand new aquatic center that we told you about a few months ago. The admission is very reasonable, adults $6, kids 3 -10 years old $4, kids 11 – 17 years old $5.
We are huge fans of the show Diners, Drive-ins and Dives on the Food Network, so on your way out of town stop in for lunch at Rick's White Light Diner! They serve both breakfast and lunch!
Let us know if you go on this 'field trip' and what your family thought of it!
Allison