Indoor Winter Fun for Toddlers around Kentucky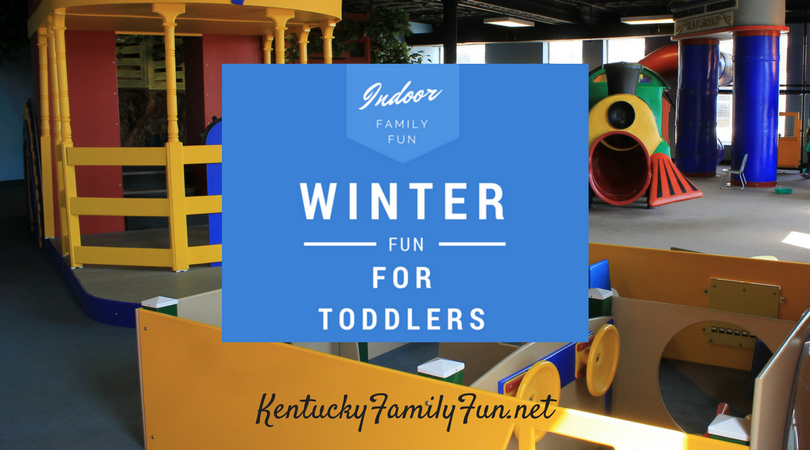 Wind, rain, cold, snow! You never know with winter in Kentucky – be prepared with fun places to go to tire out the kids!
*Please note – some hours and prices may change*
In Lexington there is a place called Monkey Joe's kids 2 and under are $5.00 everyone else is $7.99 to $8.99 depending on the day.
Radcliff has an indoor play place called Blazer's Fun Zone, they have all sorts of attractions but for little guys the bouncy houses are a sure bet! Unlimited bouncing is $8.95 and kids 2 and under at $6.95.
In Covington? Totter's Otterville offers an expansive play area and adults don't pay for admission. It is geared toward children under the age of 10.
If you are in the Owensboro area you and your little one can head to the Owensboro Rotary Playzeum it is located inside of the Owensboro Museum of Science and History. The best part? It is only for kiddos 10 and under so you can let you little one play without having the worries of the bigger kids.
In Louisville & Oldham County, All About Kids offers open gym and swim. There are inflatables and gymnastics fun. At their Oldham facility, they also have basketball and soccer during open gym.
The Railpark in Bowling Green has story time! Details are on the Bowling Green visitor's website. It's free and at 10 a.m. on certain dates so be sure to plan ahead. What a neat place for story time.
In Campbellsville you can head over to BOUNCE. They are an indoor bouncy house facility that can be rented for birthday parties but they are also open for free play.