25 Things Kentucky Families are Doing This Summer In Frankfort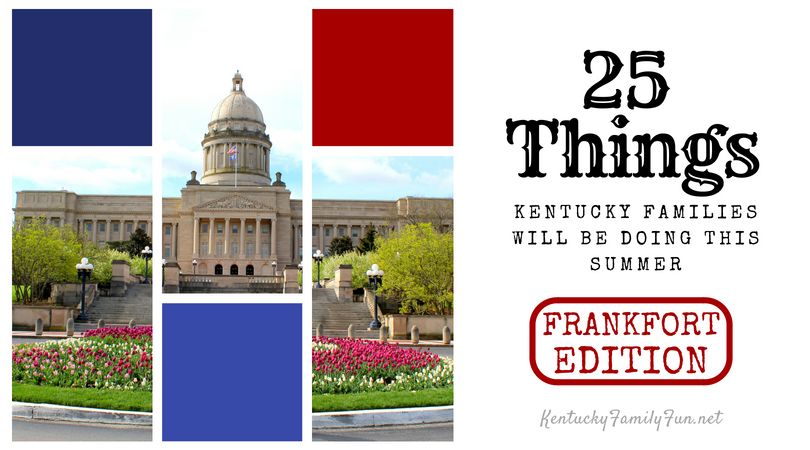 Looking to plan a staycation or to make the most of your time with your kids this summer?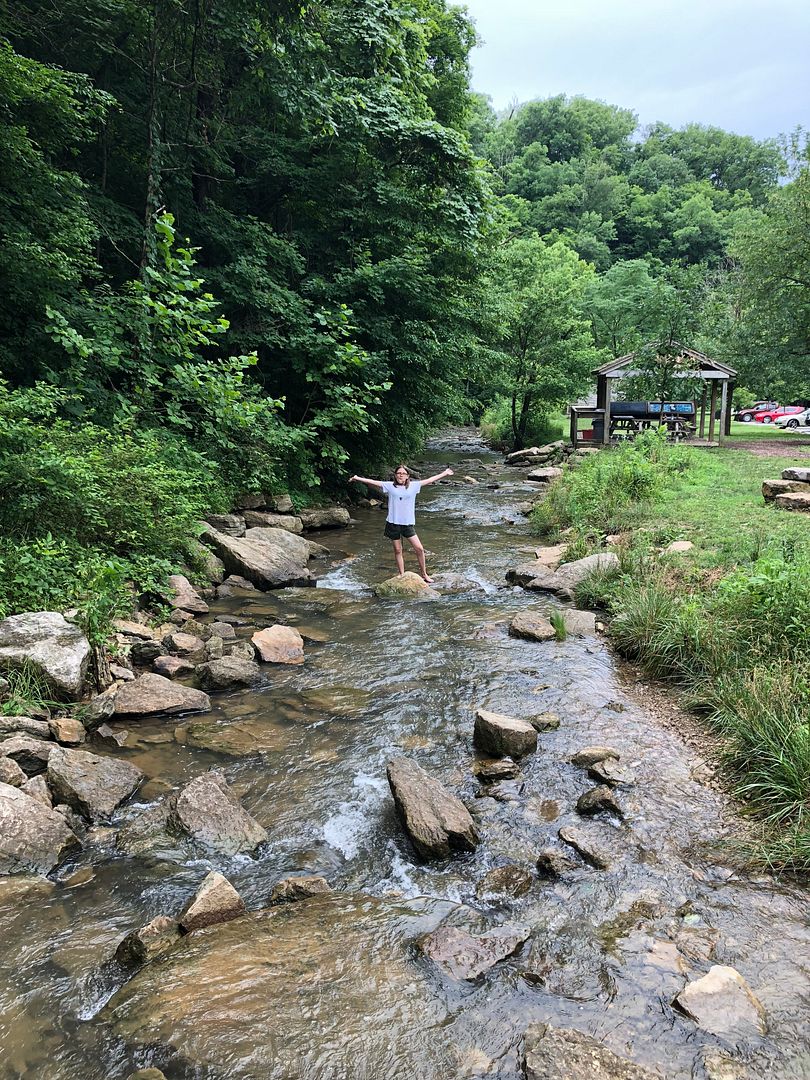 Cove Spring Park
Don't miss out on fun right at home. Explore your local area or make a trip to Frankfort to celebrate the 4th of July and knock out some activities on your summer bucket list.
1) Take to the Trails | along Penitentiary Branch at Cove Spring Park
The pictures on the linked website do not do this park justice. We have many fond memories of hiking this park fover the last 10 years. Bring your yoga mat to the park and take advantage of the peaceful waterfalls.
2) Enjoy the Small Things in Life | while pretending to be a turtle at Salato Wildlife Center
Get down low during the Turtle Obstacle Course on July 14 from 10:30-12. The activity involves getting wet so dress accordingly.
3) Wait for the Peach Truck | at Wilson Nurseries
Make traditional peach handpies with your spoils.
4) Birdwatch | along the trails at the Buckley Wildlife Sanctuary
5) Plan a Camping Trip | at Elkhorn Campground
Mrs. Barbie will take care of you and your family, with special activities planned for the 4th of July.
6) Explore Kentucky History | at the Kentucky Historical Society by taking a tour of the Old State Capitol
The Salato Wildlife Center
Guided tours are available Tuesday – Saturday at 10:30, 12, 1:30 and 3. Self-guided tours are available on Saturdays, now through August 25 from 10:30-4pm. We strongly encourage a guided tour as the staff deliver an exceptional interpretation that will make the building come alive.
7) Score a Win with Your Teenager | at Frankfort Comic Con
July 14 from 10 – 6pm Get in some great people watching while learning about "fandoms" and "cosplay" (costume play).
8) Get a Brain Freeze | eating Taylor Belle's Farm Fresh Hand Dipped Ice Cream
This family owned and operated Ice Cream Truck will be serving at the Frankfort Downtown United Bank Summer Concert Series on June 29, July 13 & 27, August 10 & 24 and September 7 along with other events all summer. Visit their facebook page to see where they may be headed next.
9) Buy local at the farmers market | at the Franklin County Farmers Market
Our capital's farmers' market is open three days a week – Saturday from 8-12pm, Tuesday from 7-12pm and Thursday from 7 -12pm. If you are heading to Frankfort for 4th of July, consider planning ahead to attend their Farm to Table Dinner at the Market Pavilion at River View Park at 6pm.
Juniper Hill Aquatic Center
10) Take In the Night Sky | at Josephine Sculpture Park
Plan to visit Frankfort on July 10 and end your day of exploration with a Night Sky Tour from 9-11:30pm.
11) Listen to Live Music | at the Kentucky River Jam Music & Arts Festival
July 14, August 18 and September 22 at the Ward Oats Amphitheater from 3-8pm.
12) Experiment with New Hobbies | at the Paul Sawyier Library
Touch, hold, discover and play with instruments during their Instrument Petting Zoo with the Lexington Philharmonic on July 13 from 10:30-11am. Call ahead to 502.352.2665 x205.
13) Encourage Kids to Try Something New | at Kids Days at the Farmers Market
From 9 – 12pm on July 14, August 11, and September 8 the Franklin County Farmers Market will hold special activities for kids.
14) Cool Off | at Juniper Hill Aquatic Center
Liberty Hall Historic Site
15) Join in the Parade | at Liberty Hall Historic Site during their Pedal Parade on the 4th of July
Pack your child's favorite wheeled toy decked out for 4th of July. The parade starts at 2:30pm but contestants should arrive before 2:15pm to register.
16) Relax on a Body of Water | in a tandem canoe on the Kentucky River
Call Canoe Kentucky to schedule a guided tour of the river behind Buffalo Trace.
17) Catch a Local Lunch Special | at the Cliffside Diner down near the river or Garcias Mexican Restaurant closer to the Interstate.
18) Tell Ghost Stories | and listen to them during Grey Lady Family Tours
You might notice some bias towards certain Frankfort destinations. I can't help it when it comes to Liberty Hall Historic Site. This is where I started my career and where I worked when my eldest daughter came into the world. We really have to meet kids where they are to get them excited about history.
The Stave
19) Take to the Country Roads | along route 2331 on your way into Frankfort
Stop by The Stave and order The Frankfort. Their kid's menu will not disappoint. The Skillet Cornbread and Pickle Brine Fried Chicken was our family's favorite but we are going back to try their chocolate walnut bread pudding.
20) Ride Bikes as a Family | along the 5-mile long Riverwalk Loop Trial
21) Participate in the local Summer Reading Program | at the Paul Sawyier Library
Don't miss live PENGUINS at the Paul Sawyier Library, coming on July 20! You don't have to be a Paul Sawyier Libary Cardholder to enjoy their events. Tickets required so call ahead to 502.352.2665 x205.
22) Shop Local | at the Silo Ridge Makers Market and support local makers
23) Get Creative | at Broadway Clay
Private lessons in hand building and wheel throwing are $25 per person and $20 for 5 or more. Call ahead to 502.320.7250.
24) Attend a Children's Matinee | at the Grand Theatre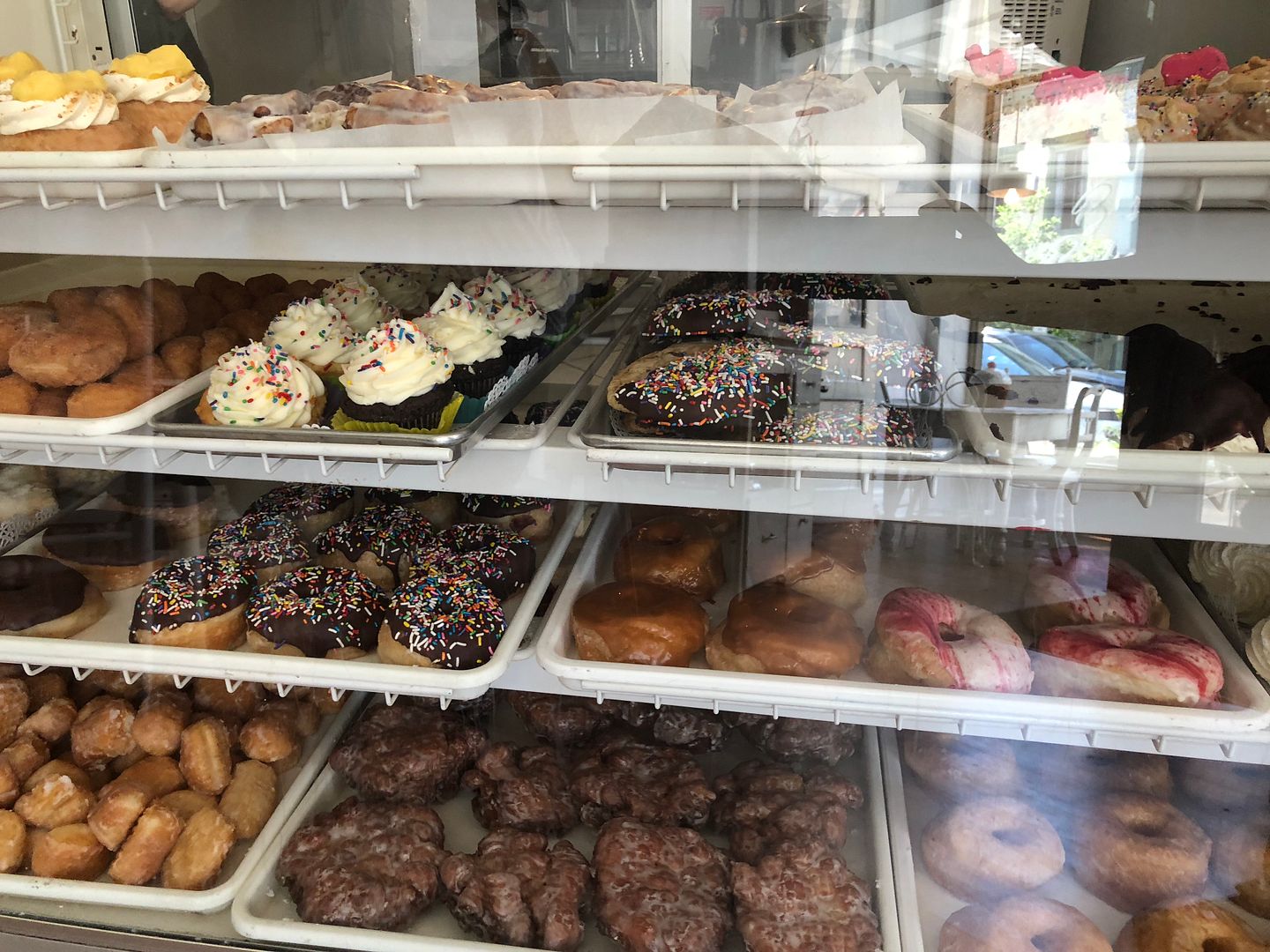 B's Bakery
Attend the Summer Children's Matinee: Squallis Puppeteers on July 17 from 10 – 11am. The Grand Theatre welcomes children and the young at heart to Children's Matinees throughout the summer on Tuesdays.
25) Go out for donuts | at B's Bakery
Nicole