Blueberry picking at Blues End Farm in Shelbyville
My family loves picking local fruits, so every summer we try to get in some time for strawberry and blueberry picking. On recommendation by a friend, we tried a new blueberry place this year called Blues End Farm. The farm is in Shelbyville, just about 30 minutes from Louisville just a few miles from I-64. For more family fun in that area, visit ShelbyFamilyFun.net.
After looking at the farm's website, we noticed that they ask that you call ahead. I called on a Thursday and asked if they had blueberries available and they said yes! We planned to head out the next day and they welcomed us. We followed the directions on their website and did get a little confused – just ignore the sentence about going into someone's field and you'll be good! When you arrive at the farm, there is a house to the left where they have a few buckets (although it might be a good idea to bring some of your own like empty milk cartons) and then the blueberries are to the right. You can drive out to the bushes, but there are only a couple good parking spots out there and it is just a few hundred yards away.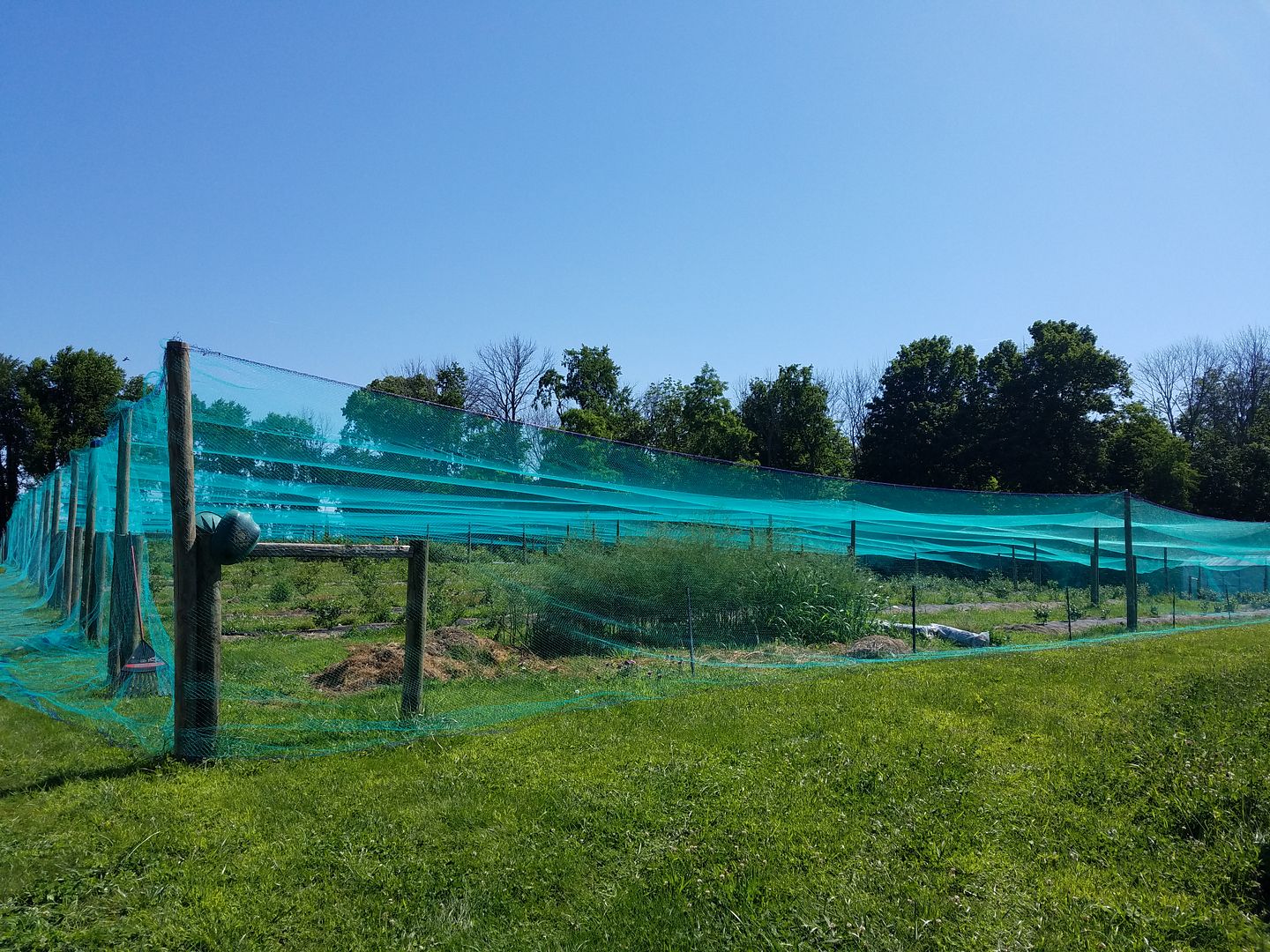 When we got to the blueberries, the husband of the family was there to let us into the nets. The fields are covered in nets to keep birds from getting to all the blueberries! He also did a great demonstration with us, showing us the perfect blueberries to pick and how to tell when they are really ripe! He stayed out in the field working and talking to us on and off while we picked. We asked questions about the farm and their other offerings, including maple syrup and their Bed and Breakfast. While we were there, there were two other groups of people there, so it was very quiet.
After we had gotten our blueberries, we headed back to the house where the wife was to weigh and pay for our blueberries. They are $2.80 per pound, which we thought was very reasonable, especially for organic blueberries. They were all out of maple syrup because of a rough winter, which was sad, but we will definitely look into that for next year.
I think we have found a new blueberry place for us! We liked the quiet, quaint atmosphere and the personal experience we had there. It was also great getting to support a local couple who just love to grow and eat blueberries. They said that they grow varieties of blueberries that are generally ripe through mid July, so make sure you head out there before then, and of course, call ahead of time to make sure they're available!
By guest contributor:
Lauren