Review of Boyd Orchard in Versailles, Kentucky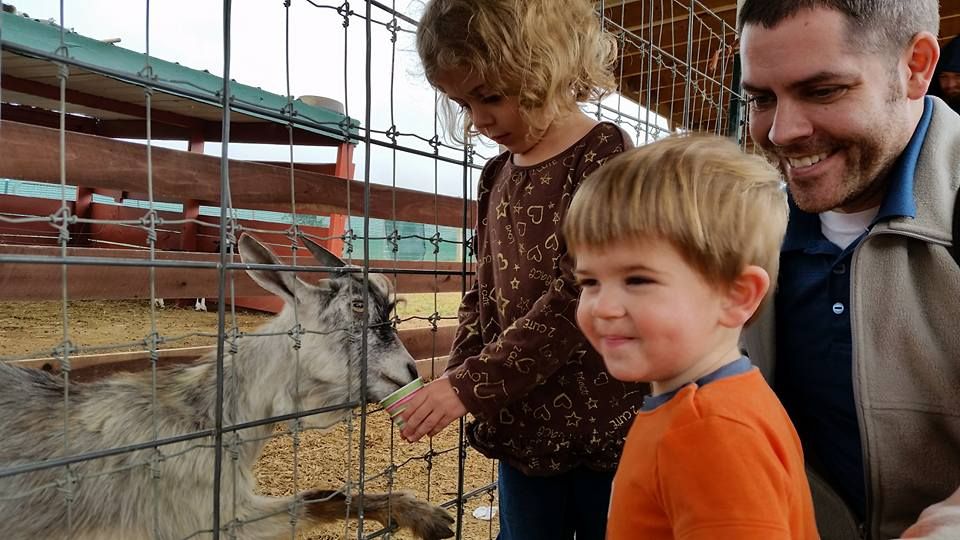 This past weekend, my family of 4 met some friends at Boyd Orchard in Versailles, Kentucky. They are
mainly an apple orchard, but clearly work hard to get a lot of people to come to their pumpkin patch
because they have many different activities for families centered around pumpkins!
When you get there, there is a large "pumpkin patch" of pumpkins they have picked and pre-labeled
with the prices. You then walk through their marketplace, which has tons of things for sale – apples
from their orchard, as well as various products made from apples including apple cider and apple spice
donuts. If you do nothing else while you're there, get one of those donuts!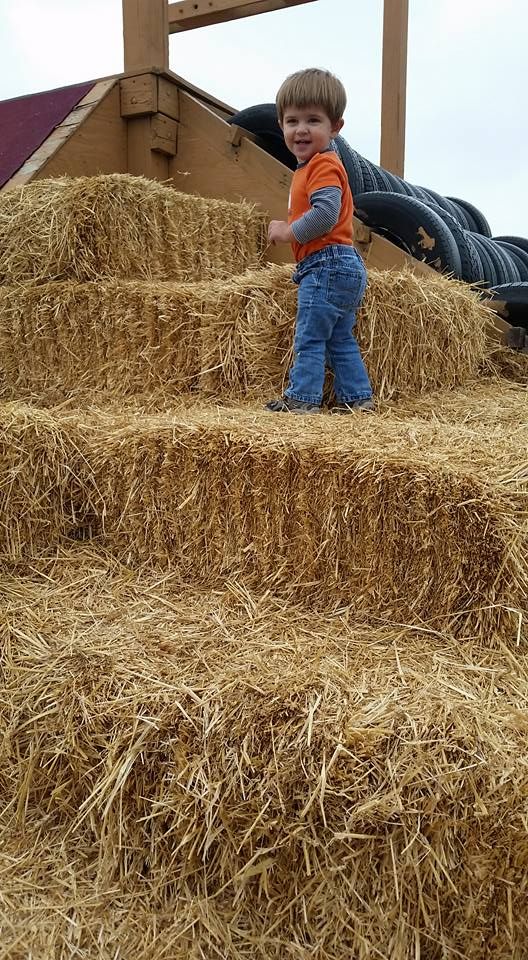 If you continue on through the back doors, you will see the expanse of fun just waiting for your children!
There is a huge slide, hay to climb on, hay bales to run across, an animal center and so much more! To
get in to this area you have to first buy a ticket. There are a few options for adults and children. You can
choose to pay for the playground, a hayride, the animal center and corn maze for $12 ($8 for adults) or
you can just do the playground and animal center for $8 (adults are free with this option). Separately,
you can buy tickets to ride the mini train for $4 or you can pay for a hay ride separately for $4 as well.
We didn't feel the need to do the corn maze, so we opted for the second option and paid individually for
our hayrides.
We got our wristbands and headed into the play area. The kids had an absolute blast! They played for a
good 30 minutes and I'm sure could have played much longer if we'd let them. It was lunch time so we
decided to head inside to eat, although there were tables and a place to order food outside as well. I
was slightly disappointed in their choices and prices, but the BBQ sandwich I got was delicious. My kids
wanted hot dogs, but the only choice was to get a hot dog with chips and it was $3.50. It seemed pricey
to me, especially for my 1 year old who wasn't going to eat the chips. We ate and then headed back
outside to the animal center.
As we entered the animal center, we saw lots of goats and a couple horses. There were cups of food
sitting on the table and as my husband went to get one to feed the animals, they informed him that they
were 25 cents apiece. Not expensive, but we had already paid to get in there, so we felt that was
unnecessary. There were also signs all over saying not to feed the white horse because it bites. I didn't
understand why they would have a horse around children that they know bites. We did enjoy feeding
the goats and my children really had a good time in this area.
We then headed back to the other part of the playground, which included some equipment geared
toward smaller children, like my son. My 5-year- old still had plenty of fun on this side as well though.
One of her favorites was a long inflatable obstacle course. There were also large tube slides and swings.
In one corner they had a woman face painting, but as I got closer, there was a sign that said it was $2-$8,
depending on your option. Once again, asking for payment once we've already paid quite a bit to get
into this area.
We were saving our pumpkin picking for last so we didn't have to carry them around all day, so we
finally headed that direction. We walked over to get on the hayride and it was a short wait. They clearly
had a few running, which was nice. We headed out and quickly realized that there was a pumpkin patch
very close and that there wasn't really a need for the hayride, but it was a fun adventure and we figured
it was taking us to a patch farther away that you couldn't just walk to. We rode for about five minutes,
seeing many apple trees with lots of types of apples, and then we came to where they had the corn
maze. The tractor stopped to let people off and let others on and then we continued on our way.
There were no pumpkin patches by the corn maze, so we stayed on. As we started getting closer to
where we got on, we saw more pumpkin patches again and assumed we would stop. We did not. The
tractor pulled up to where we started and we realized that we had just paid $4 each to ride the hayride
to nowhere. Yes, it was a fun hayride, but had we known that we didn't need to ride the hayride to get
to the pumpkin patch, we probably would have saved that money for an extra couple pumpkins!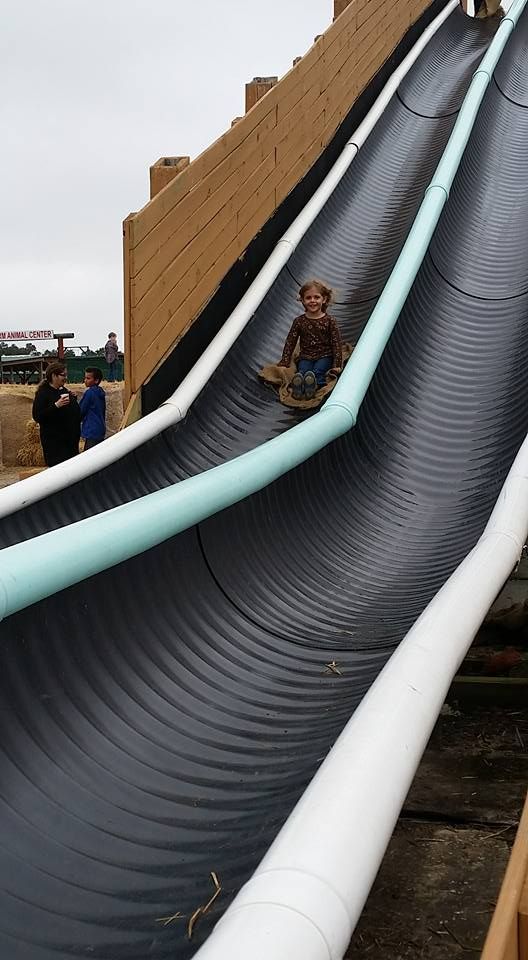 At that point, we decided to just get a pumpkin from the front where they were labeled with the price
instead of trekking back out to the patch. The pumpkins there are 55 cents a pound and after all the
other money we'd spent, decided to know for sure how much we were going to be paying for the
pumpkins. We found quite a few great pumpkins out there and had a hard decision, but were able to
find some that were less expensive and larger than some others, so we chose 2 pumpkins and decided
to get some others back home (the cheapest ones we could find were $5 and they went up above $10).
After paying for our pumpkins and enjoying some donuts, we headed out for the day. Overall, it was a
very fun experience with many unique activities, but we did often feel like they were trying to make
money, and lots of it, everywhere we went. Yes, they are a business, but it was frustrating to pay for
things and still not be able to experience everything for that price. If you are looking for a pumpkin
patch with a place to stay for hours and really make a day of it, this is likely the place for you. If you are
looking for a hayride to a pumpkin patch to get a pumpkin and head home, it probably isn't.
By Guest Contributor: Lauren