The Best of Family Friendly Dining in Owensboro
Some writers from LouisvilleFamilyFun.net and I went on a trip to Owensboro to explore thanks to the lovely folks from Visit Owensboro. While there, we had the opportunity to explore several dining options and had excellent food!  Here are some of our recommendations and suggestions.
Keep in mind, there are many more places beyond what we tried. You can click here to find more and try something different. Let us know about what you choose!
Colby's Fine Food & Spirits:  This restaurant is a downtown go-to for many locals, we could tell by how bustling it was on the Friday night we were there.
"Shrimp and Grits is amazing, and enough to easily be split between two people. The kid's meals are plenty big, especially my daughter's steak, which was almost as large as an adult portion!! And with sides, a drink and a dessert for the kiddos, we'll worth the very reasonable price!!" ~Karen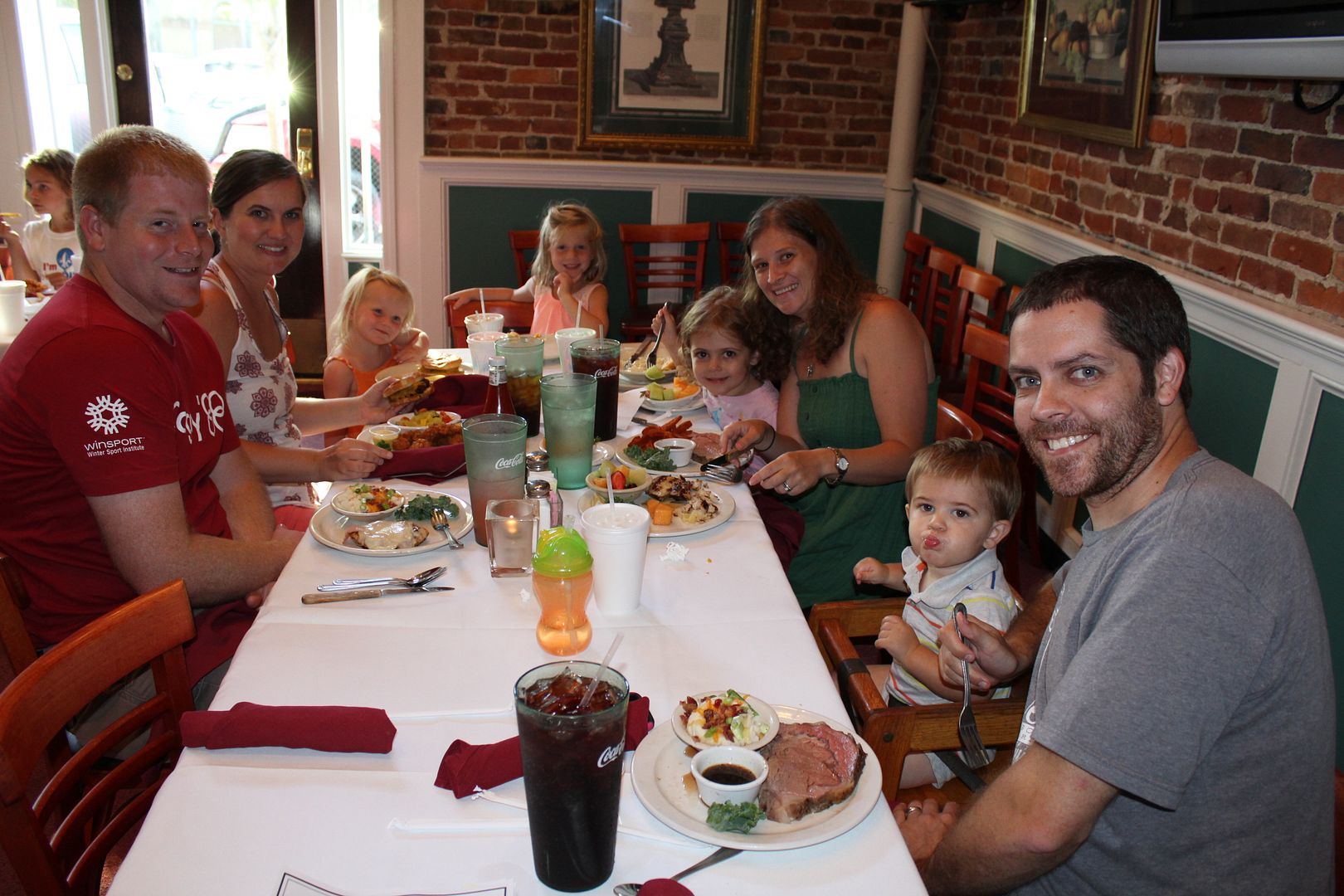 "Colby's was delicious! Go early to get their early dining specials! We got the prime rib (normally $23), along with a salad, a side, drink, and dessert, for just $15! It was more than I could eat and it was fabulous! " ~Lauren



"The service was wonderful, especially since we got there late and she had to get our orders in and out quick. The food was yummy and had good portion size for the price. " ~Kelly



"Katelyn said it was the best hamburger she ever ate! The prices seemed really reasonable for the dishes they had and for the portion sizes. I liked how relaxed the atmosphere was for a white tablecloth restaurant – it was nice but definitely kid friendly!" ~Dana



"We ordered off the early dinning menu and got a lot of food for a great price! I got a drink, salad, chicken tenders and side, and dessert for around $15! The kids meals were only $5 and they got a cheeseburger, fries, drink, and dessert! The staff was friendly and super fast!" ~Kimberly 
***************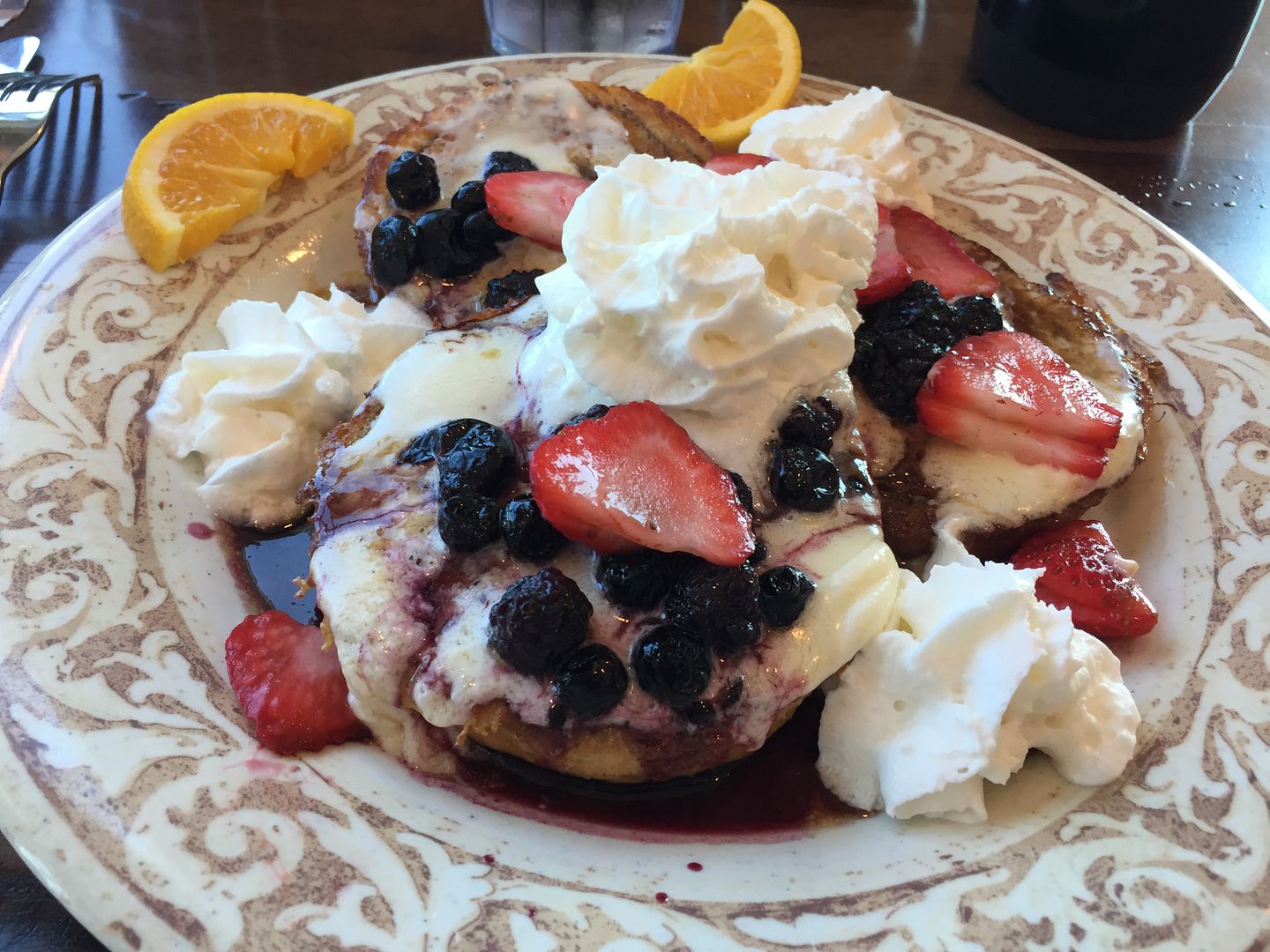 Another Broken Egg: (now closed) This is an awesome breakfast spot inside of the Holiday Inn.  Apparently, it's the only one of it's kind that's in a hotel and generally they are stand-alone restaurants.  I ordered their signature cinnamon roll french toast and it was one of the best breakfast meals I have ever had and totally sinful.
" 'Fancy' breakfast dishes, yet larger portions! Our Crabcake and Prime Rib egg creations were delicious, and the kids really enjoyed their M&M pancakes, and especially the neatly presented chocolate milk!" ~Karen


Great view and delicious food. I got the eggs Benedict because it's one of my favorites for breakfast. My husband got the lobster and brie omelet. Both were very rich, which was expected, and both heavenly. They came with potatoes which had great flavor! ~Lauren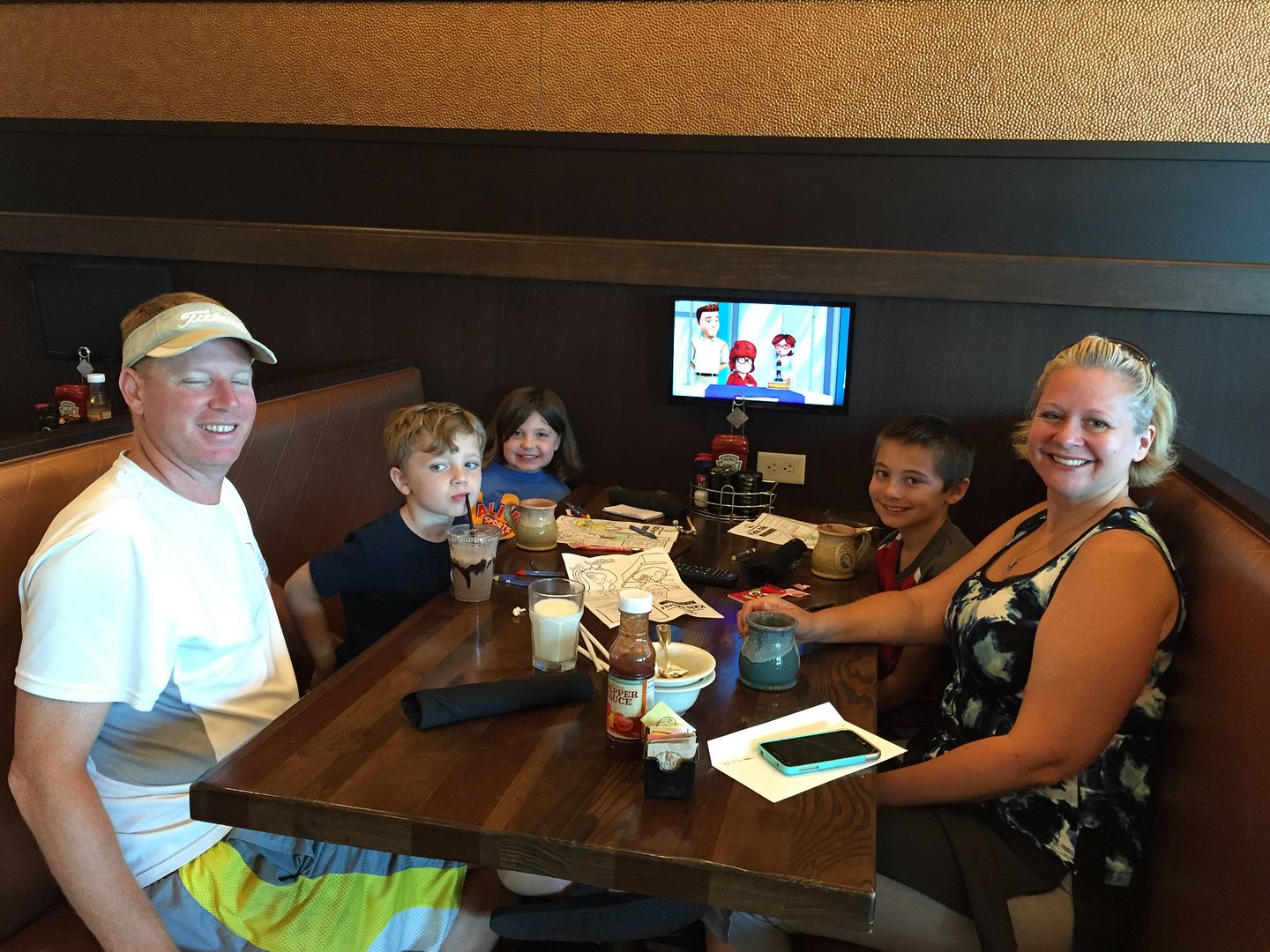 "The portion size and taste of the food at Another Broken Egg were amazing! My kids loved that a few of the booths had TVs at them. I loved the view and optional eating outside by the river view." ~Caryn
"Our favorite place, by far – but we're breakfast people. The
chocolate milk was incredible and they had pancakes with M&M's – not
to mention the small flat screen TV at the booths. Their breakfast
menu was full of gourmet style choices that had my mouth watering! The
only downside for me was that it is on the more expensive side for
families." ~Dana
***************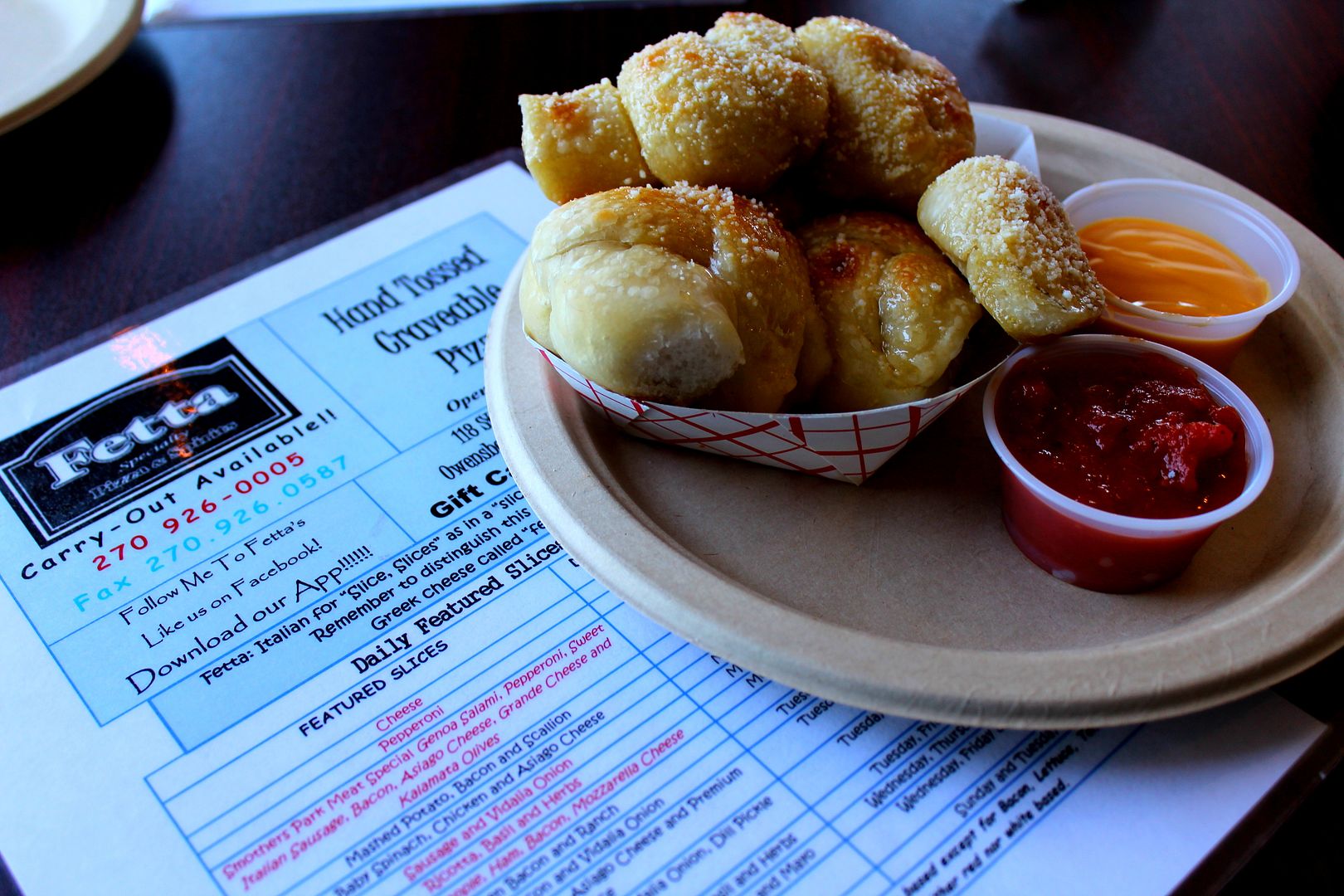 Fetta –  Fetta is a pizza place really close to Smothers Park so it's super convenient for families. They have an upstairs that has an awesome view of the river. And, with pizza by the slice, it's affordable and no one can complain they don't have anything they like! I also saw folks in the park picnicking with pizza so they ordered, picked up their pie and took it to the park – great idea!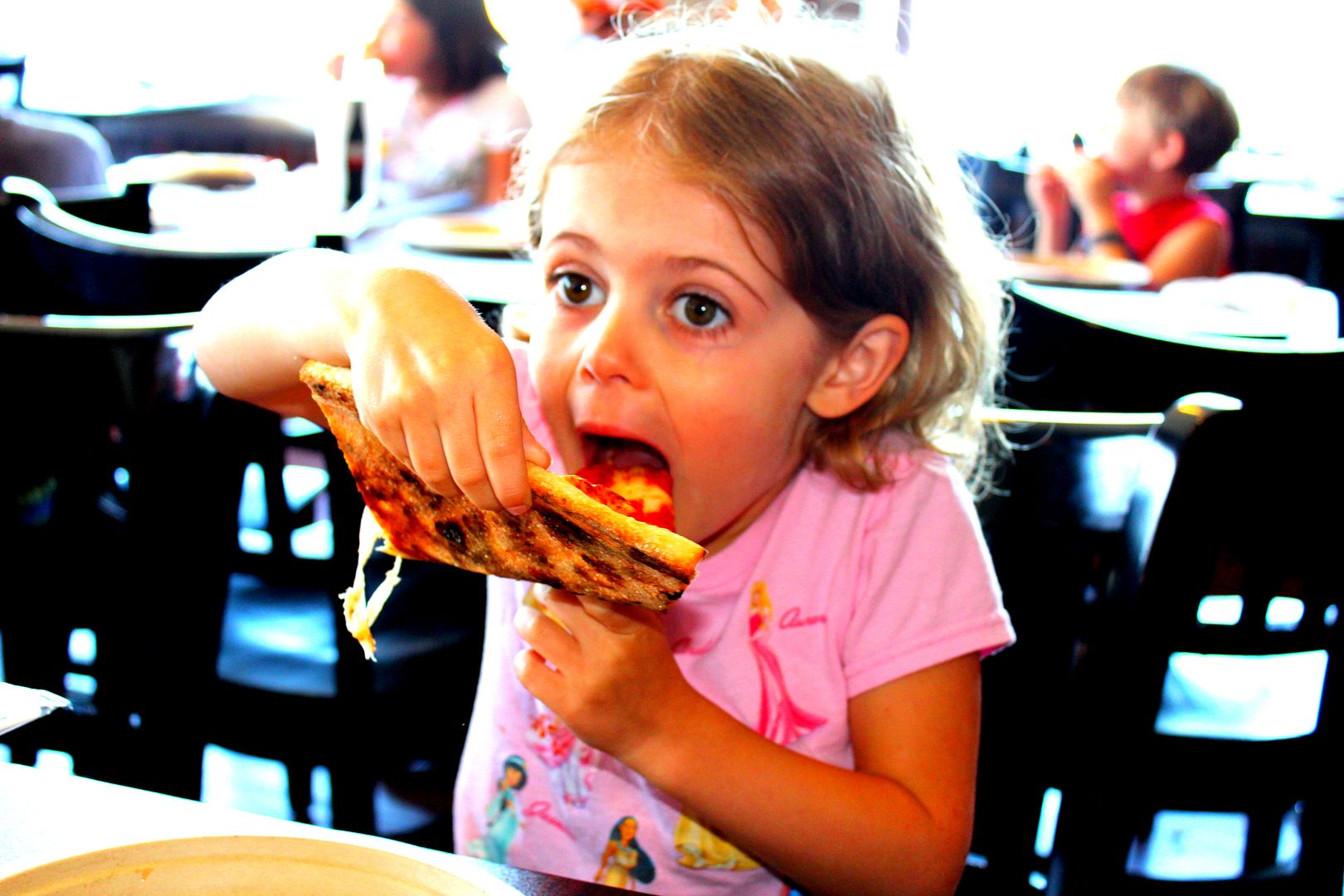 "Fetta did not disappoint my husband's need to always try something new — their mashed potato bacon pizza was much to his delight. I also enjoyed my slice of chicken/feta/spinach. The kids were not all that impressed, however, they are not big thin-crust pizza fans." ~Karen



"Fetta pizza was delicious! My daughter said it was the best pizza she'd ever had! I loved my chicken, bacon, ranch pizza and my husband loved the meat pizza and their specialty, the mashed potato. I love that you could get pizza by the spice and try different options!" ~Lauren



"The pizza was fantastic, and I loved seeing some of the more adventurous flavors! The servers were very friendly and I appreciated how they kept hustling to keep our big group happy while the large order was being prepared." ~Dana

***************
Old Hickory: Owensboro is known for its BBQ, particularly award-winning mutton, so we couldn't visit without finding some BBQ for dinner.  We asked around and the locals told us that Old Hickory was the place to go!  It has a no-frills, friendly atmosphere and every BBQ meat option you could want.  I had a quarter smoked chicken with potato salad and baked beans.  The chicken was fantastic with their signature sauce but the potato salad was my favorite. I would have loved some corn bread or fresh rolls instead of the slices of white/wheat toast.  Definitely a place to try if you love BBQ.  My husband had the brisket and I totally regret not getting it – it was perfect.

"Old hickory was clearly a well known place to eat, but we were seated quickly. My husband has ribs and I has chopped pork. His ribs were great and our sides (mac and cheese, green beans, baked beans and french fries) were great, but I didn't love the meat I got. It was very salty, almost too much so to even eat it. The BBQ sauces were both delicious though and helped. I highly recommend the baked beans. They were unique and delicious!" ~Lauren


 
***************
The Big Dipper: I love finding the dives that have been open for EVER. The Big Dipper is one of those. You can barely find parking and you might have to wait in line for a while if you do drive-through but it's worth it.  It's a walk up, order at the window place and everyone inside is hustling – grilling, frying, making shakes.  Everything is SO moderately priced. You have to go.
"The big dipper is a great little spot. They had plenty of food to choose from, but we were there for the dessert! We got a strawberry milkshake and it was the best I've ever had! The only complaint was that the big chunks of strawberries kept clogging my straw!" ~Lauren
***************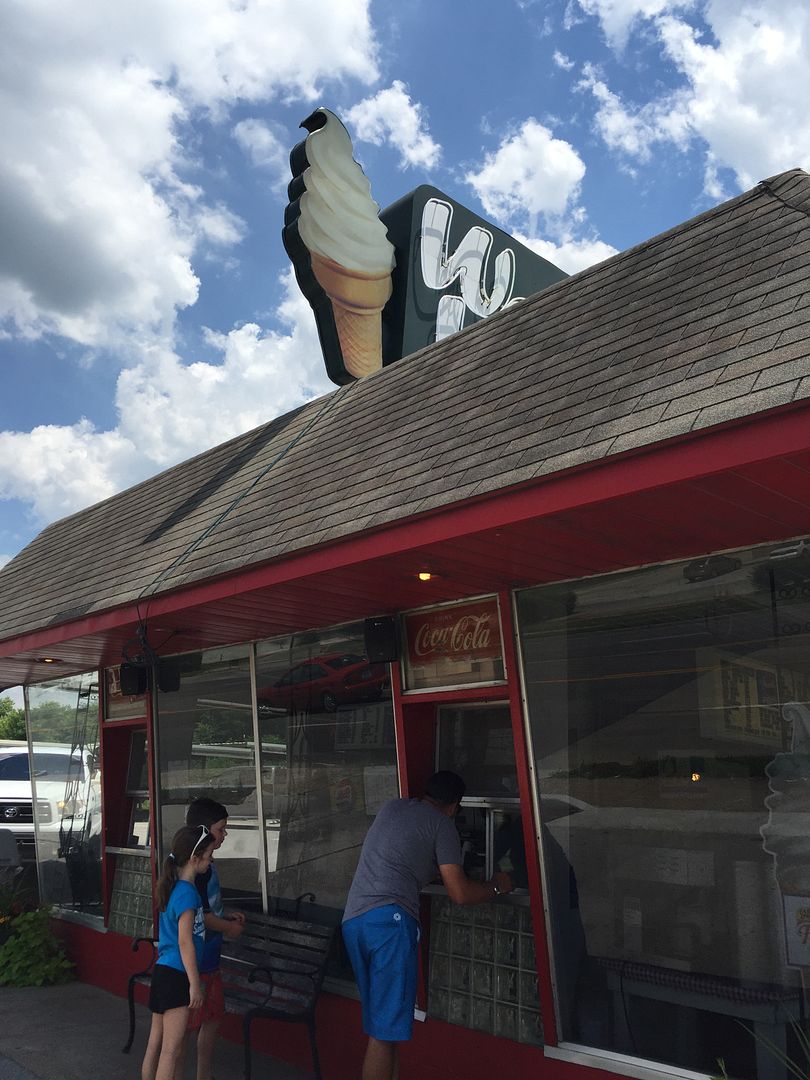 The Wonder Whip:  Yes, another dive of a place. It's on our way back home so each time we have visited, we have stopped for a treat.  I get a simple, HUGE soft-serve ice cream cone and it's summer.  The staff member at the window was so nice and asked the kids about their summer, their day and it made us remember why we love these little dives – the people. Ice cream too, but people.
"My husband got a wonder burger and I had a corn dog. The kids got hot dogs and we all shared some fries and a chocolate shake. The fries were those prefect crinkle fries and the shake was thick and delicious! I highly recommend both!" ~Lauren
***************
The Windy Hollow Restaurant:   I was on a search for Sunday brunch and Google led me here.  It is only open on Sundays and I thought – that's what I am talking about!  This place has great history so you need to visit to learn more and see all of the relics.  When you walk in, you will be shocked at the amount of memorabilia and you will also be immediately greeted by someone who makes you feel like you are their long-lost friend.  It gets packed in there and everyone is so darn happy.  The breakfast is buffet style and features cold items like fruit, jello, puddings and hot items like fresh home-made sugar donuts, fried chicken, country ham, biscuits and more more more.  It is reasonably priced for a buffet with adults paying $9.95, kids $5 unless they are wee little 5 years old and under….then the price is just $1.  My kids loved browsing the history hung everywhere and heading back to the buffet over and over for their favorites.  I was so full – lunch was not necessary!
Stephanie