Tour Toyota's Motor Manufacturing Plant – it's FREE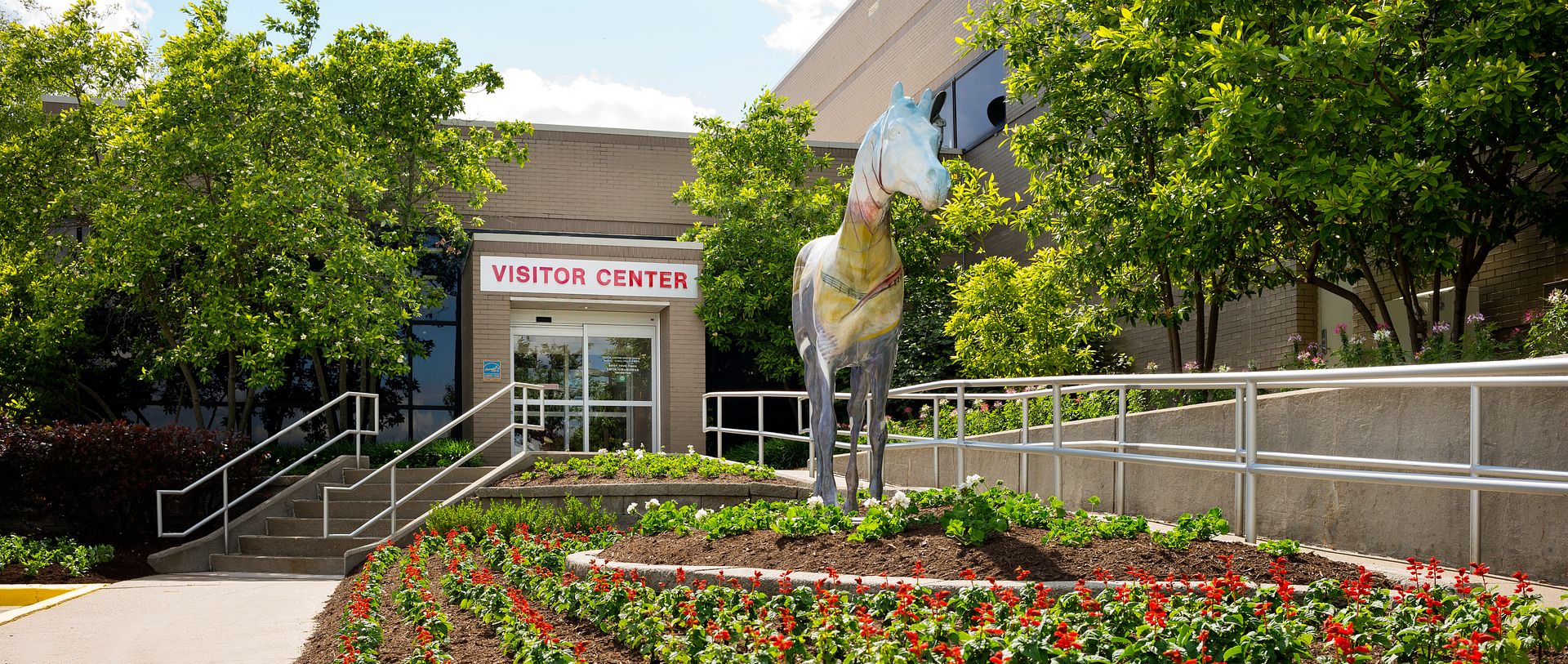 Toyota Motor Manufacturing came to Georgetown, KY 30 years ago and has continued to grow over the
years. This past year saw the introduction of a new Lexus line to the plant as well as new updates to the
visitor's center.
Toyota offers FREE tours of the factory to visitors from 1 st grade and up. It's a great way to see up close
how a real assembly line works and how one of America's favorite cars is made. I've taken the tour with my boys and there is always something new to see each time you go. With so
much to see it's exciting for young and old!
Here are 5 awesome things you'll see on the tour!
1. The Visitor's Center! Yes, even the visitor's center has cool things to do! There is a new virtual
reality distracted driving simulator to try out and a gifony screen to create your own gif
symphony with Toyota factory sounds and videos. You'll watch a quick intro video to TMMK in
the new Toyota Theater then head out on your tour.
2. Tour trams! The TMMK plant in Georgetown has over 7 million square feet of space! Luckily
this isn't a walking tour. After your video you are taken inside the factory to a tram. Each tram
is equipped with seat belts, individual safety glasses and a headset for you to wear so you can
hear your tour guide. (The factory gets loud!)
3. Sparks! From the minute you start out you are on overload to try to look left, right, and even UP
to see all there is to see. The sparks are just one cool part of the beginning of your tour. Robots
are smooth and quick as they make welds and create lots of sparks as you pass through the
bodywelding section of the plant. (What kid wouldn't love that!)
4. Doors over your head! Yep – that's right. One cool fact about the line at TMMK is that the
doors are taken off the cars so team members have easier access to work inside the car and
assemble it. It also saves lots of space not having to make room on the line for doors to open
and close. Where do they go? Well they are moving on a separate line over your head
throughout the plant. Cool!
5. Robots! Kids love robots right?! It's awesome to see how many cool things the robots in the
plant can do. They help move car parts, weld pieces together, and even deliver parts
throughout the plant. Be on the lookout for how many ways they help make the creation of the
Camry something exciting!
Things to Remember
*The tour is for kids in 1 st grade and above
*The tour lasts 1 – 1 ½ hours but you do need to arrive a few minutes early to check in
*No bags or cell phones are allowed on the tour. They offer a service where they will check your things
at the desk or you can leave them in your car.
To sign up for a tour:
Call them at 1-800- 866-4485, send an email to their Visitor Center or go online at www.visittoyotaky.com.
The Visitor Center is open Monday through Friday, 8:30 a.m. – 3:30 p.m. (open til 6:00 p.m. on
Thursdays)
Plant Tours available Monday through Friday, at 9:30 a.m., 11:30 a.m., 1:30 p.m. and 6:00 p.m. on
Thursdays
Environmental Education Center tours are available at 9:30 a.m. and 11:30 a.m. on Tuesday and
Thursday only (reservations required)
Tours are subject to availability and Toyota reserves the right to cancel tours at any time.
By guest contributor,
Betsy