The Children's Garden at the University of Kentucky Arboretum
Recently, I decided to take my family and meet some friends at the children's garden at the UK arboretum in Lexington. The Arboretum just next to the UK campus is comprised of a 100 acres of gardens that showcase Kentucky landscapes. It is great for walking, running, biking and picnicking. The arboretum also has events and gardening workshops throughout the year.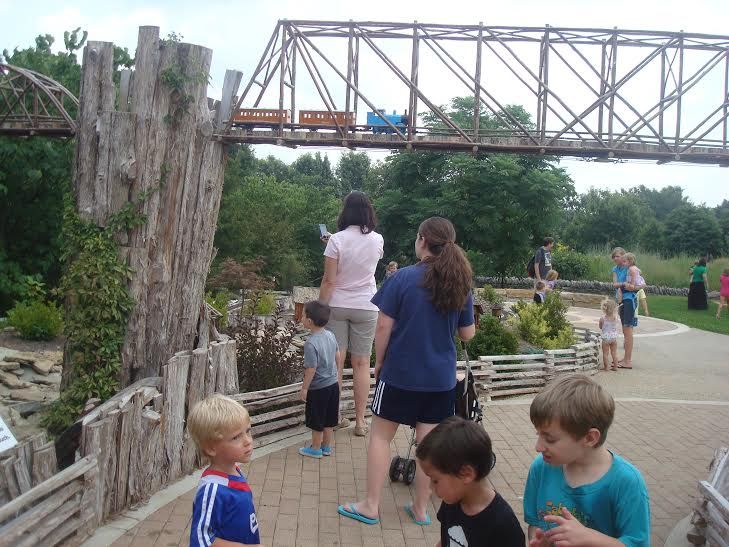 We had a picnic is a grassy spot in the shade of a large tree and then headed to the children's garden. While the arboretum itself is free, there is a fee of $3 per person to enter the children's garden- with cost of $10 per family of up to 5. The first thing you encounter in the garden is a cool mist spray area- it was already quite warm and the children played here for a while. Next we made our way to the butterfly garden. The butterfly garden was a play on a traditional symmetrically planted garden with little paths meandering between the native Kentucky flowers. Perfect for young children- the flowers were swarming with butterflies and there were even little nets provided for the children to attempt to catch them. Next we headed to the gardening area where children could dig in the dirt with kiddie size shovels, water the vegetables and sample some of the vegetables- our kids loved picking the sweet cherry tomatoes and smelling the herbs in the herb garden. My son particularly liked heading into the shed to find the kid size equipment to work with. Next was the outdoor train display: two electric trains whizz through a nature created train track. Very cool! My son could have stayed here all day! Other areas included a small homestead with a garden, outdoor cooking models, a camping area with a tent, a nature discovery area, and perhaps the biggest hit was a small creek running through the property. The children adored climbing on the rocks and splashing in the water. It was safe enough for a 2 year old to play in and exciting enough to keep the older kids enthralled. The whole park was very well maintained and staffed. Lots to learn though interpretive signs that captured the children's attention and plenty of hidden areas for the children to play. We stayed a few hours and left with the children begging to return the next day! Highly recommended day trip from Louisville. We will be going back again and again.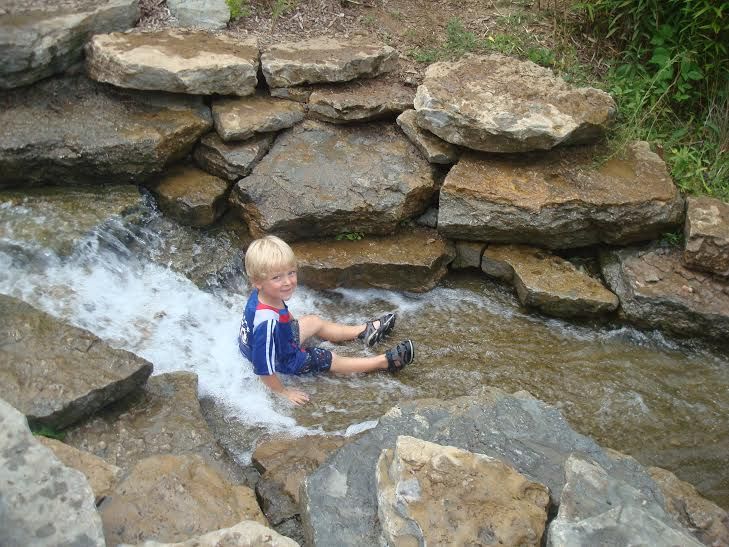 For more information please head to the children's garden website at: http://www2.ca.uky.edu/arboretum/Childrens_Garden.php
By: Jennifer
courtesy of LouisvilleFamilyFun.net