Lindsey Golf Course Moonlight Golf – Fort Knox
The Lindsey Golf Course will offer
Moonlight Golf Tee Time Every Saturday in July.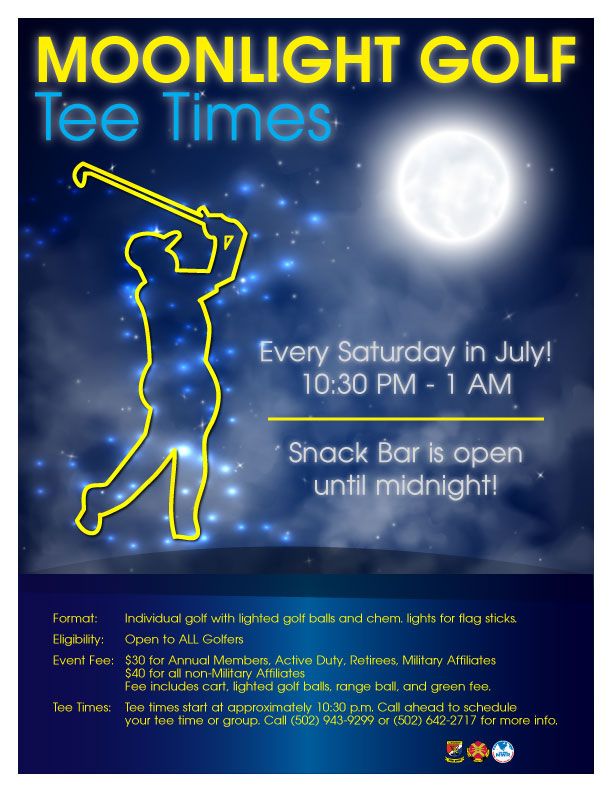 Golf with lighted golf balls and chem. lights for flag sticks! Tee
times will begin at approximately 10:30 p.m. This event is open to all
golfers. The event fee is $30 for Annual Members, Active Duty, Retirees,
Military affiliates and $40 for all non-Military affiliates.
The fee
includes cart, lighted golf balls, range ball, and green fees.
Call in
advance to schedule your individual or group tee time.
Location: Lindsey Golf Course, 4024 Bullion Blvd, Fort Knox, KY 40121
Info: For more information, call (502) 943-9299 or (502) 624-2717.
Heather